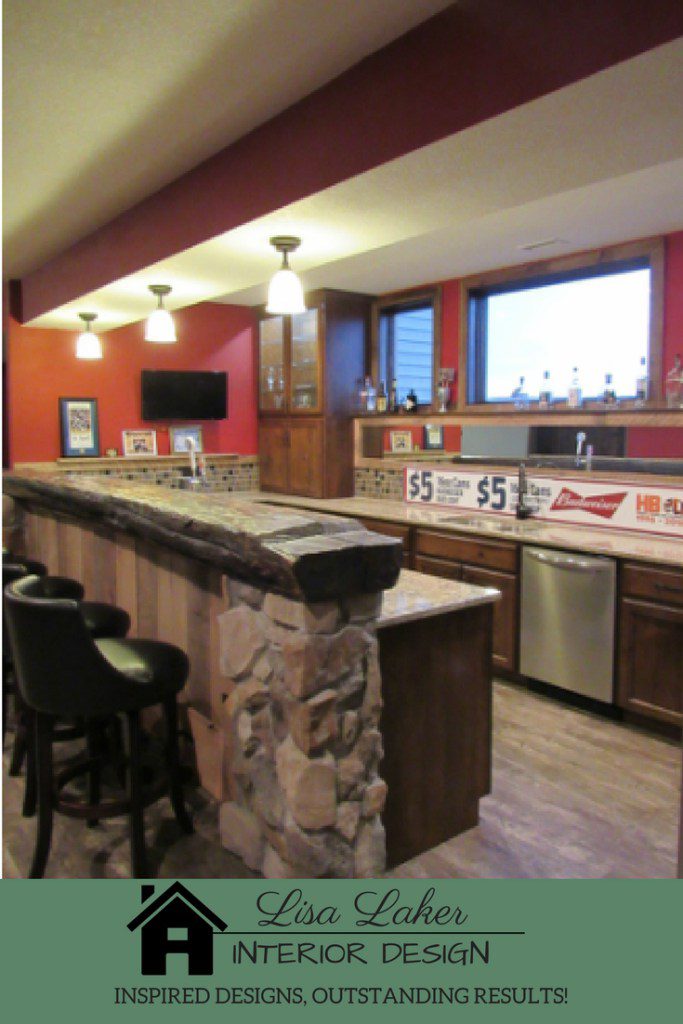 Dark as a Guinness, rugged as a cross, and cordial as a glass of wine, this basement bar has it all. With a built in kegerator, stocked liquor cabinets, and a full wine rack this basement bar is ready for family entertaining on the holidays, hosting a super bowl party, or just kicking back with a beer to celebrate the day!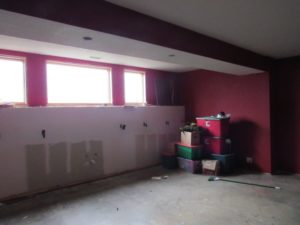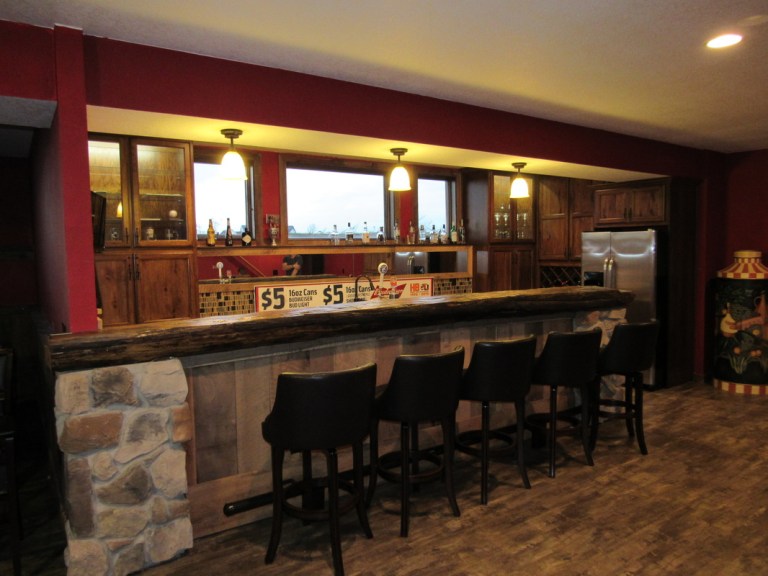 The homeowners had great start on their basement renovation. They selected a stone for their fireplace, had started to cover their walls with barn siding from his father's barn, and had painted the walls with a deep red. Then they called me in to help with the cabinetry, design and finishes.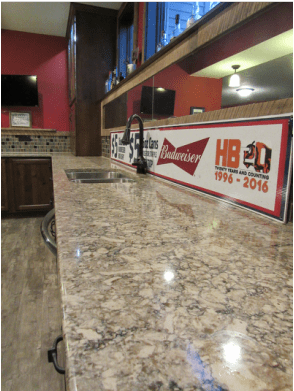 We pulled the warm tones out of the existing barn boards to use as a cabinet stain and found a backsplash tile that picked up the colors in the stone and walls. From that, we were able to select a quartz top.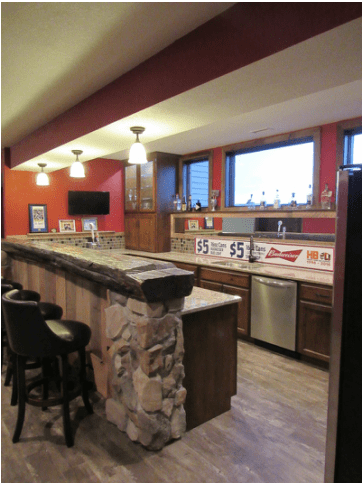 Please follow and like us: