This rustic dining room is a mix of paint and wood tones with a high contrast navy damask stenciled walls above the chair rail.  Antique furniture pieces, weathered white chairs, and a rustic table are mixed with weathered white and natural farmhouse style decor.  This navy dining room was inspired by other colors I had used throughout my home and the wall stencil ideas came from a piece of wallpaper that I kind of liked.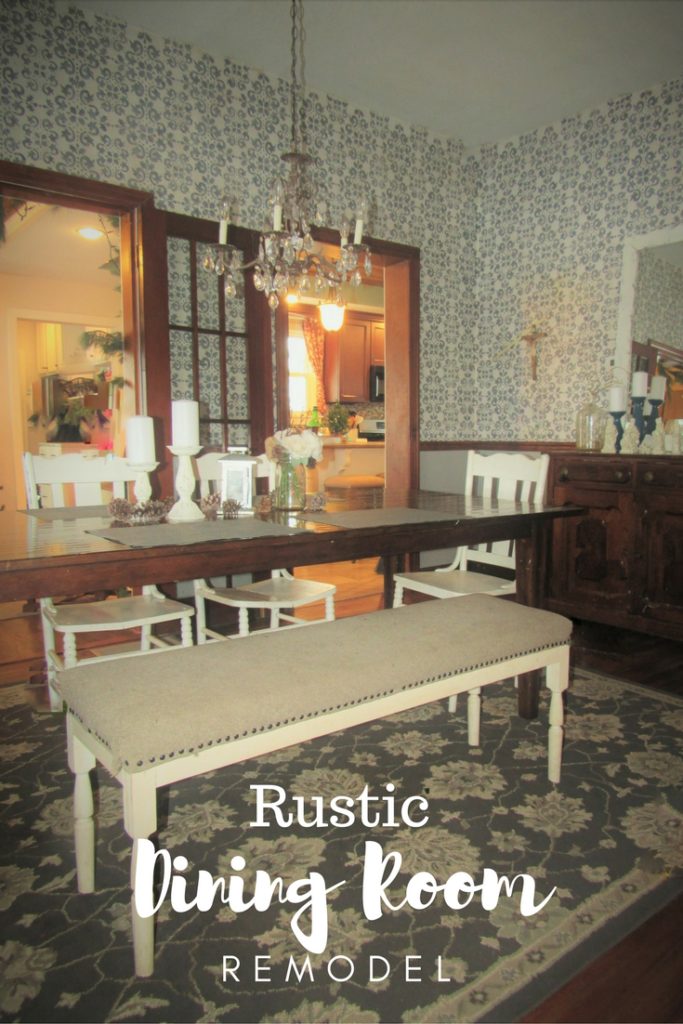 When we bought this fixer upper, we knew it had a lot of potential but needed more work than were originally dedicated to give it.  But the more the price came down, the more we were willing to take on the task.  This dining room was covered in painted wallpaper, had a ceiling fan in the center, scraped up trim and floors that needed refinished.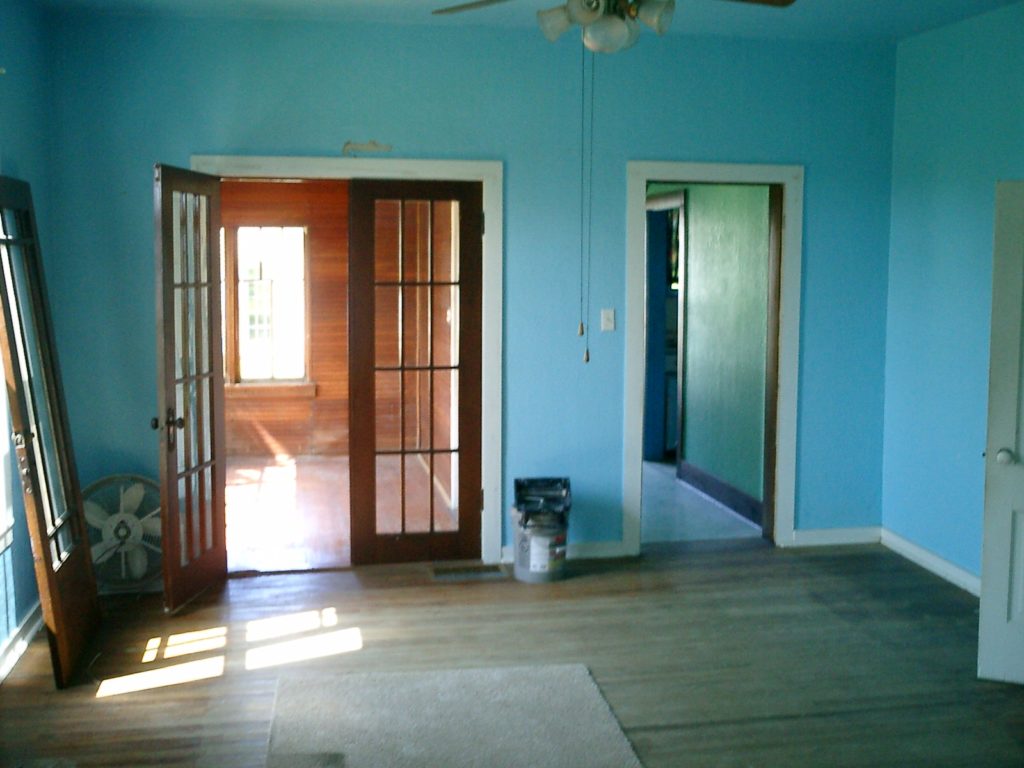 The house needed so much work that I originally had just splashed a coat of mistint paint on it.  Mistints can be bought at hardware stores for between $5 and $10.  We were on a deadline to move out of first home so put our effort into making a  bathroom and installing a furnace and duct work (which ranked a little higher on the priority list.)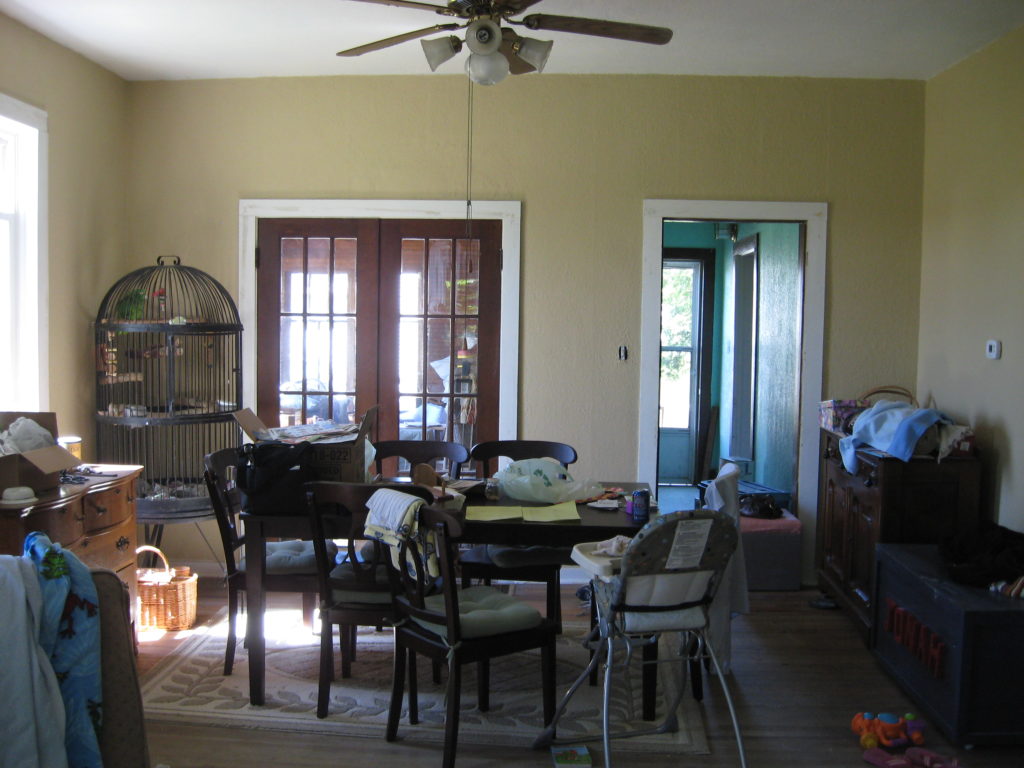 After we had gotten our livable and had settled in, I started to remodel our home room-by-room.  In the dining room, since the french doors were stained, I decided to remove all of the trim and replace it with stained.  To add character I wanted to either use wallpaper or stencil but since there wasn't a good focal wall in the room, I added a chair rail and used a hobby lobby stencil to create the damask stenciled walls.  With our growing family, we replaced our 6 person table with an 8 person table and found some antique black painted chairs on craigslist that I ended up spraying white.  Then I built a bench for the opposite side.  A large area rug is a huge investment but I ended up finding this one at home depot for under $100.  When you select a dining room rug, it should extend past your table by a couple feet on each side.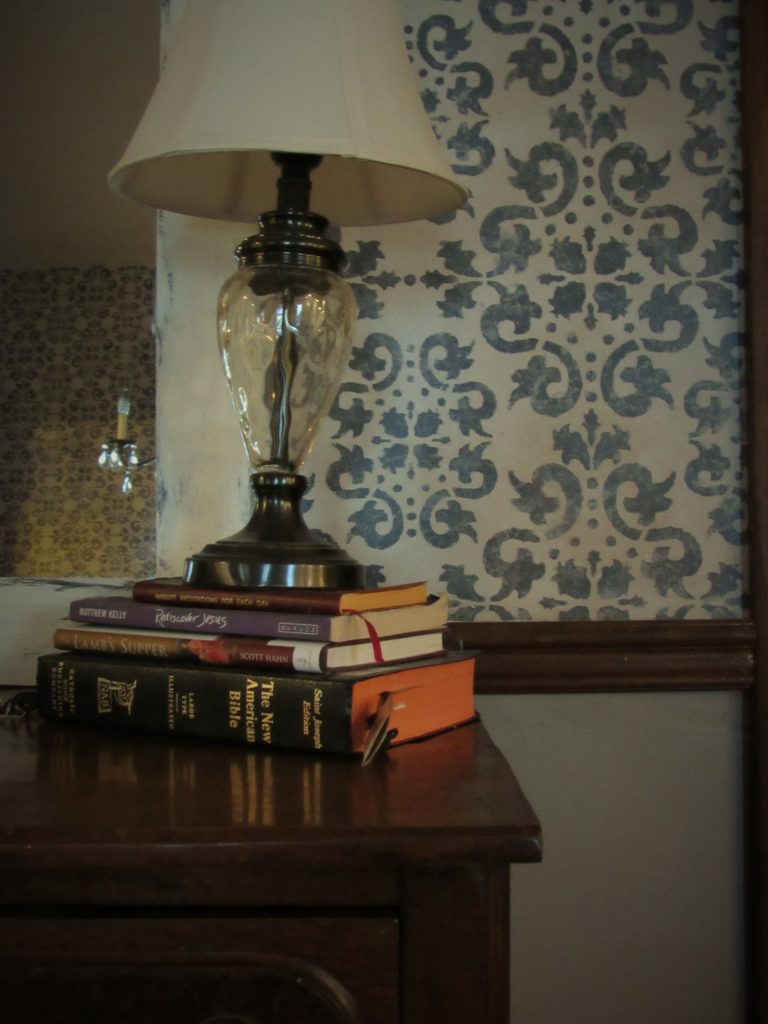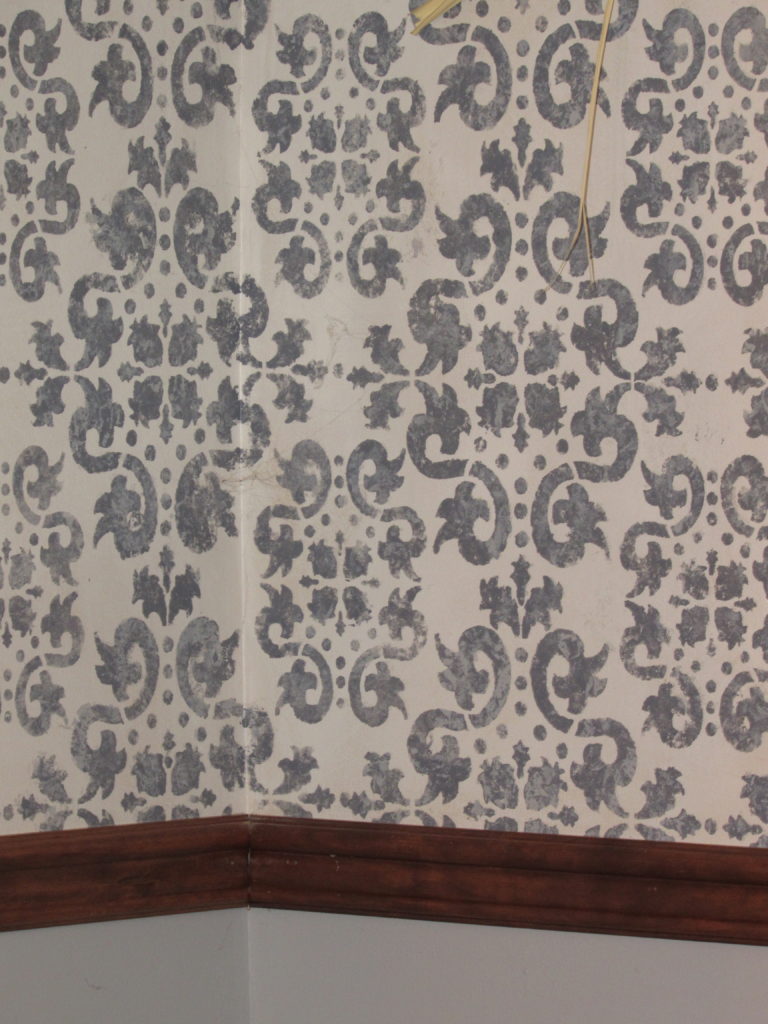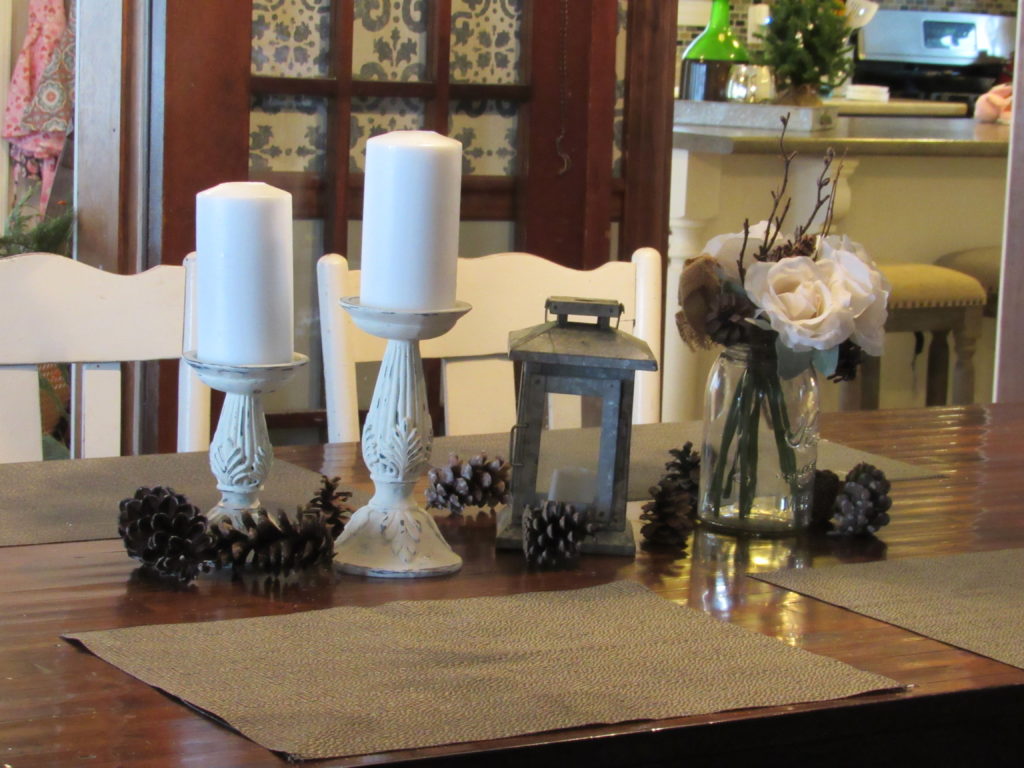 This centerpiece is made simply from pine cones, a galvanized lantern, and a mason jar with am inexpensive premade winter bouquet from Joann's.
To see more on my fixer upper, click here!
Please follow and like us: