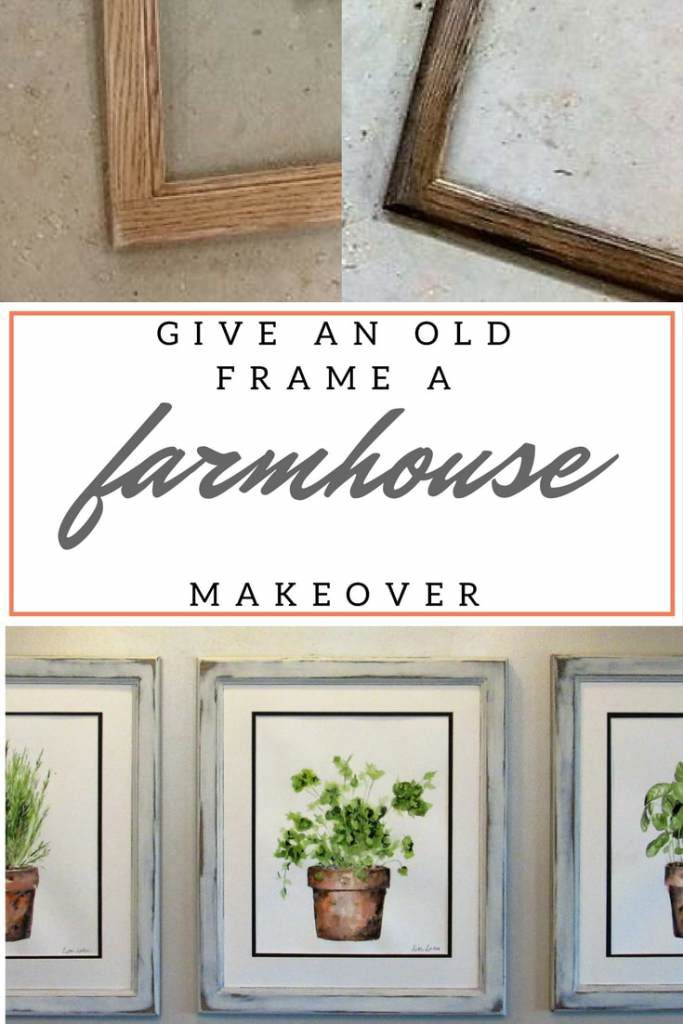 Framing art can get costly especially if you hire it done. A frame alone can cost anywhere from $50 – $300 (depending on size) and the cost of matting a picture is all over the board! It really depends on where you take it and the kind of mat board you select.
To save money (for me and my clients), I like to buy frames at garage sales and thrift store and remake them. I picked up a set of these frames for $2 each at a garage sale. They are honey oak (which is coming back in style) but I am going to turn them into a weather farmhouse style to match the potted spices that I painted. (See the watercolor tutorial here)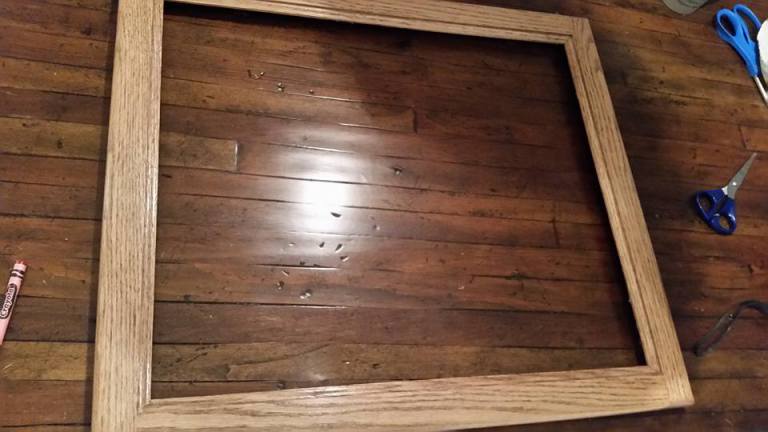 Remove backing and glass.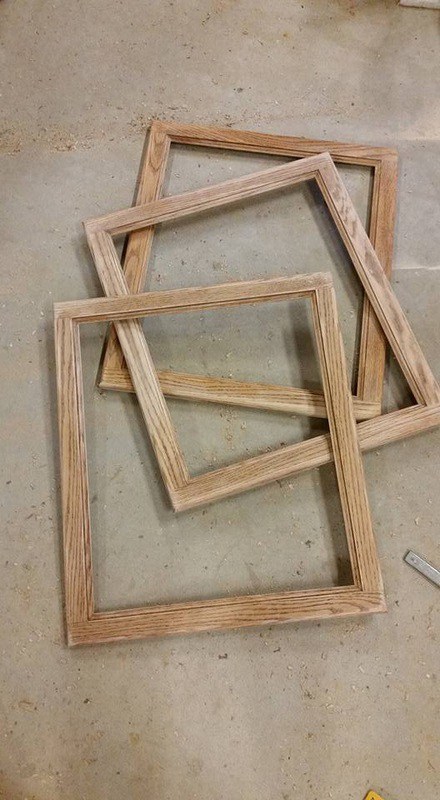 Sand the frame down. Use 60-80 grit sandpaper. The rougher you make the frame, the better the stain will saturate into the wood. You don't need to strip all of the polyurethane and stain off of the frame, you only need to make sure it's off in the corners and along the edges where you will be sanding the paint off.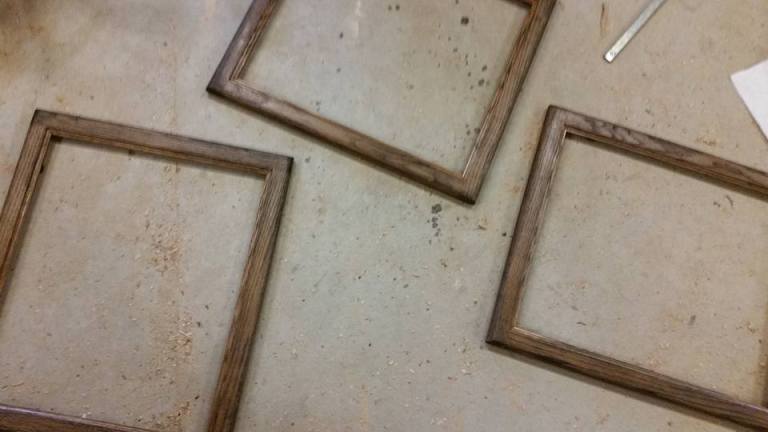 Stain the frames. I used minwax special walnut.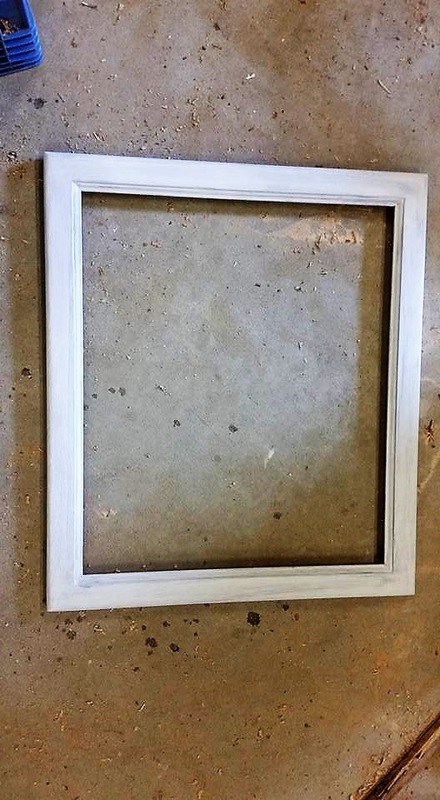 Paint the frame with white or linen chalk paint. Since you are painting white over dark stain, 2 or 3 coats will be needed. Allow it to dry for the recommended time.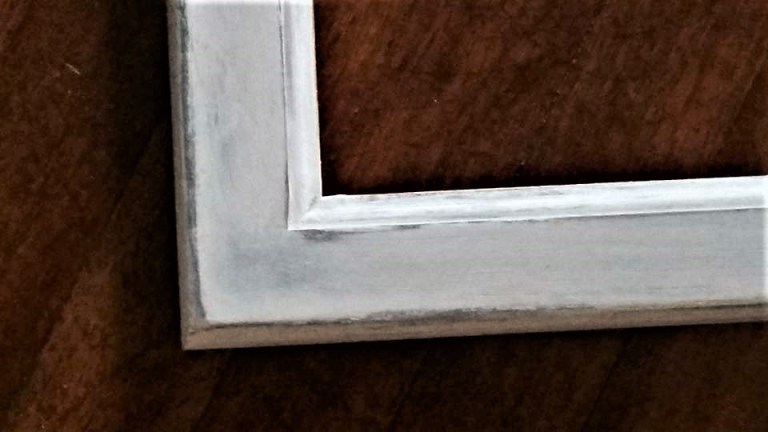 Wipe the dust off the frame with a damp (not wet) cloth and apply a coat of wax. Allow the frame to dry for 24 hours and buff the wax. Add the glass, art and backing and enjoy!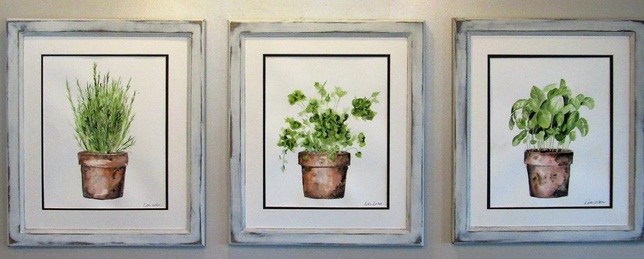 Order these prints in my store!

Please follow and like us: