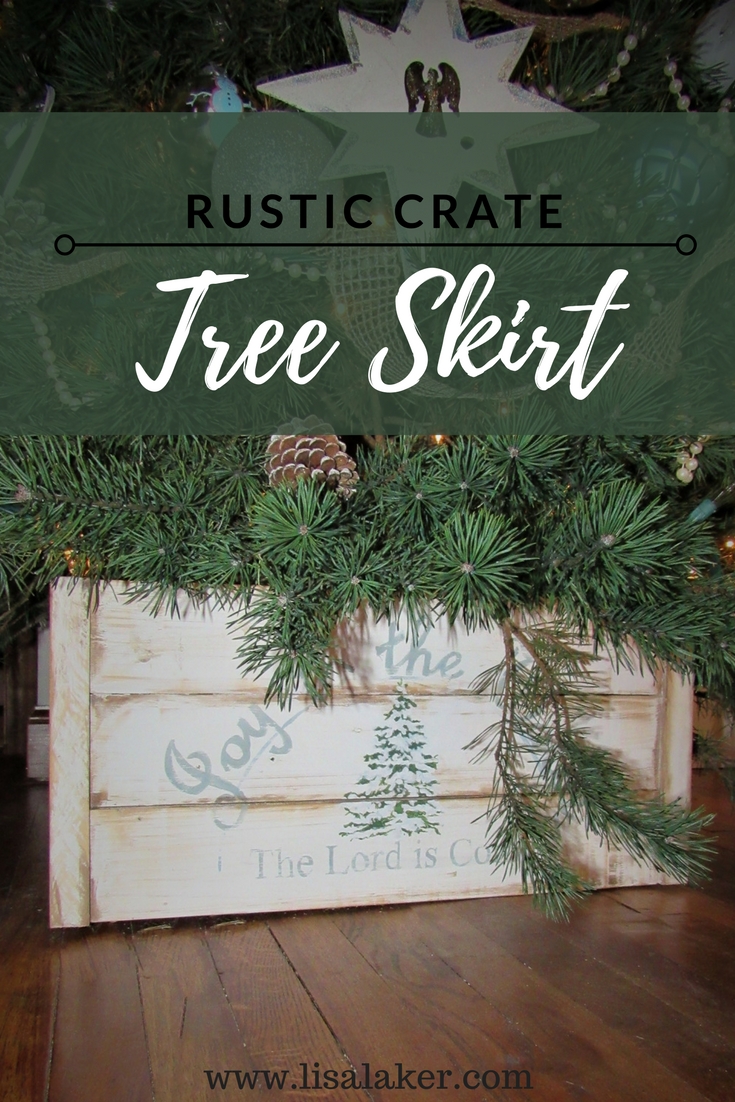 A rustic, farmhouse Christmas tree needs more than just a traditional tree skirt!  So I came up with a 3 sided vintage crate this year!  Enjoy the plans!
What you  need for this project:
Materials
(3) 1 x 4 x 60 – cut into 16 -20″ sections depending on your tree skirt.  You want them an inch larger.
(1) 2 x 2 x 48 – cut into 10 1/2″ sections
(36) 1 1/2″ self tapping screws (kreg jig screws)
white paint
gray and forest gree acrylic paints
220 grit sanpaper
antiquing wax
large bowl or 5 gallon bucket
carbon paper
Tools:
miter saw
kreg jig
tape measure
orbital sander
paint brush for acrylic paint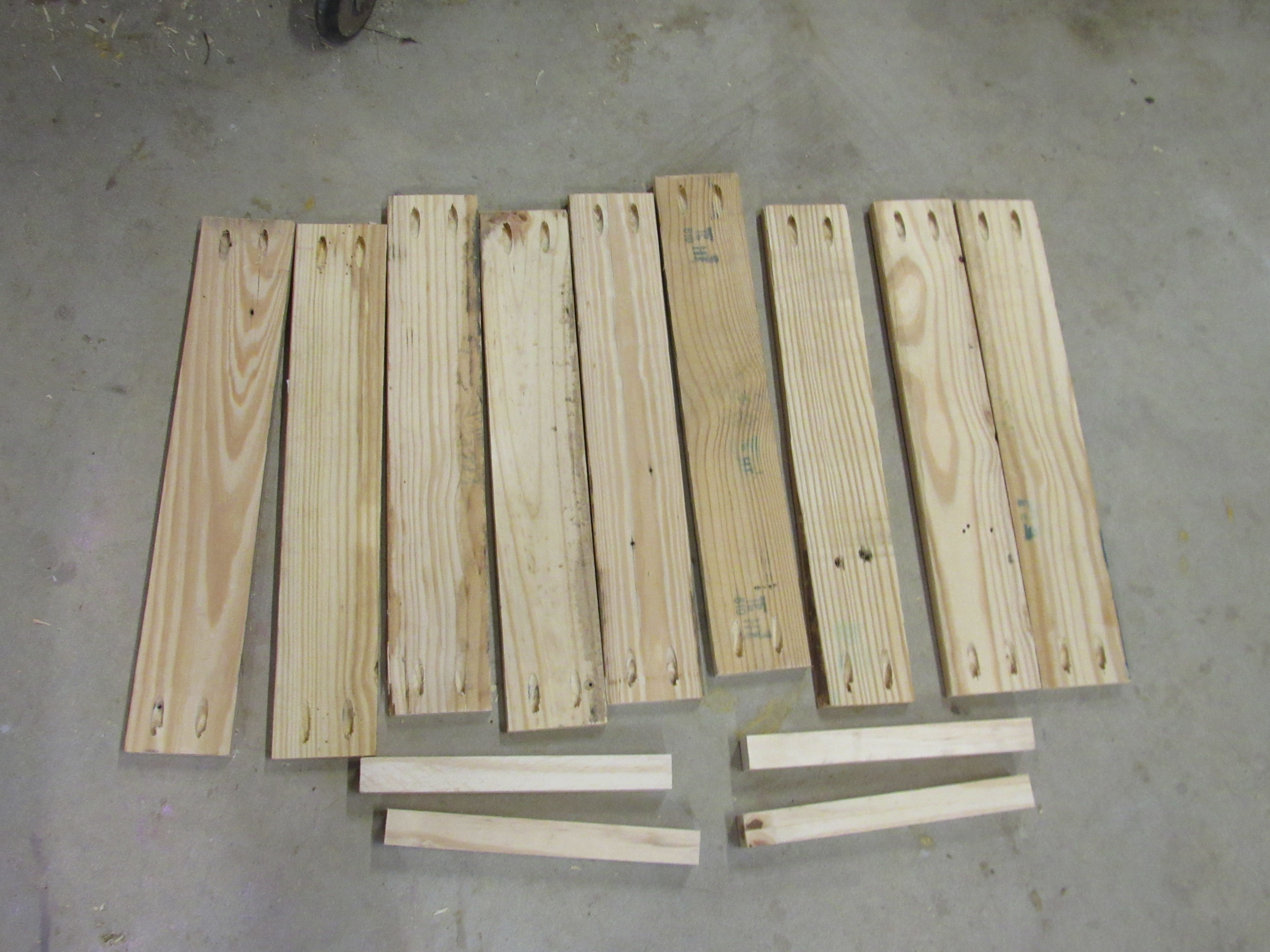 Cut all pieces to length.  Drill two pocket holes on each end.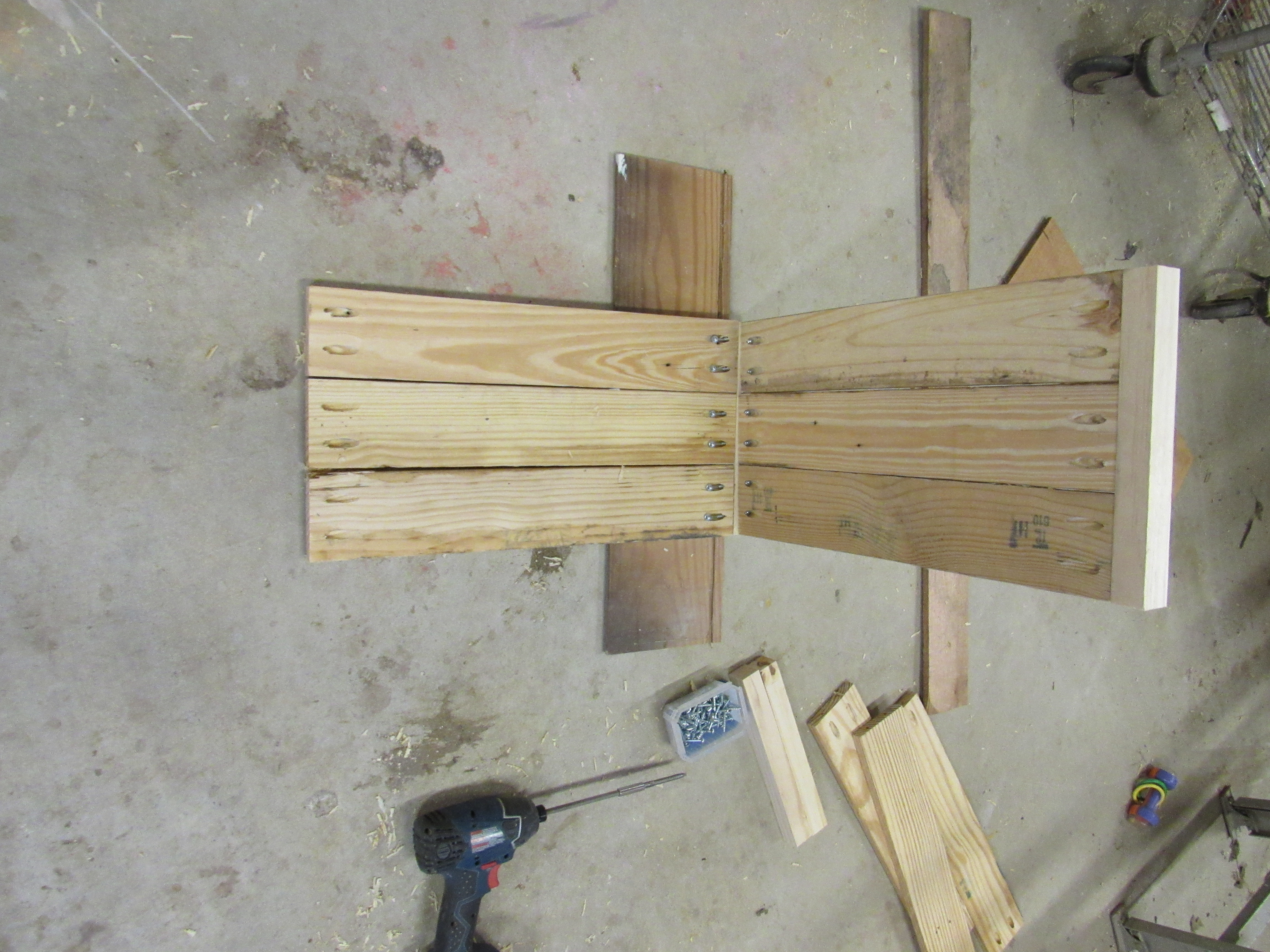 Screw boards into the 2×2 keeping the back of the boards even with the back of your 2×2.  You can use a scrap board to raise the height if needed.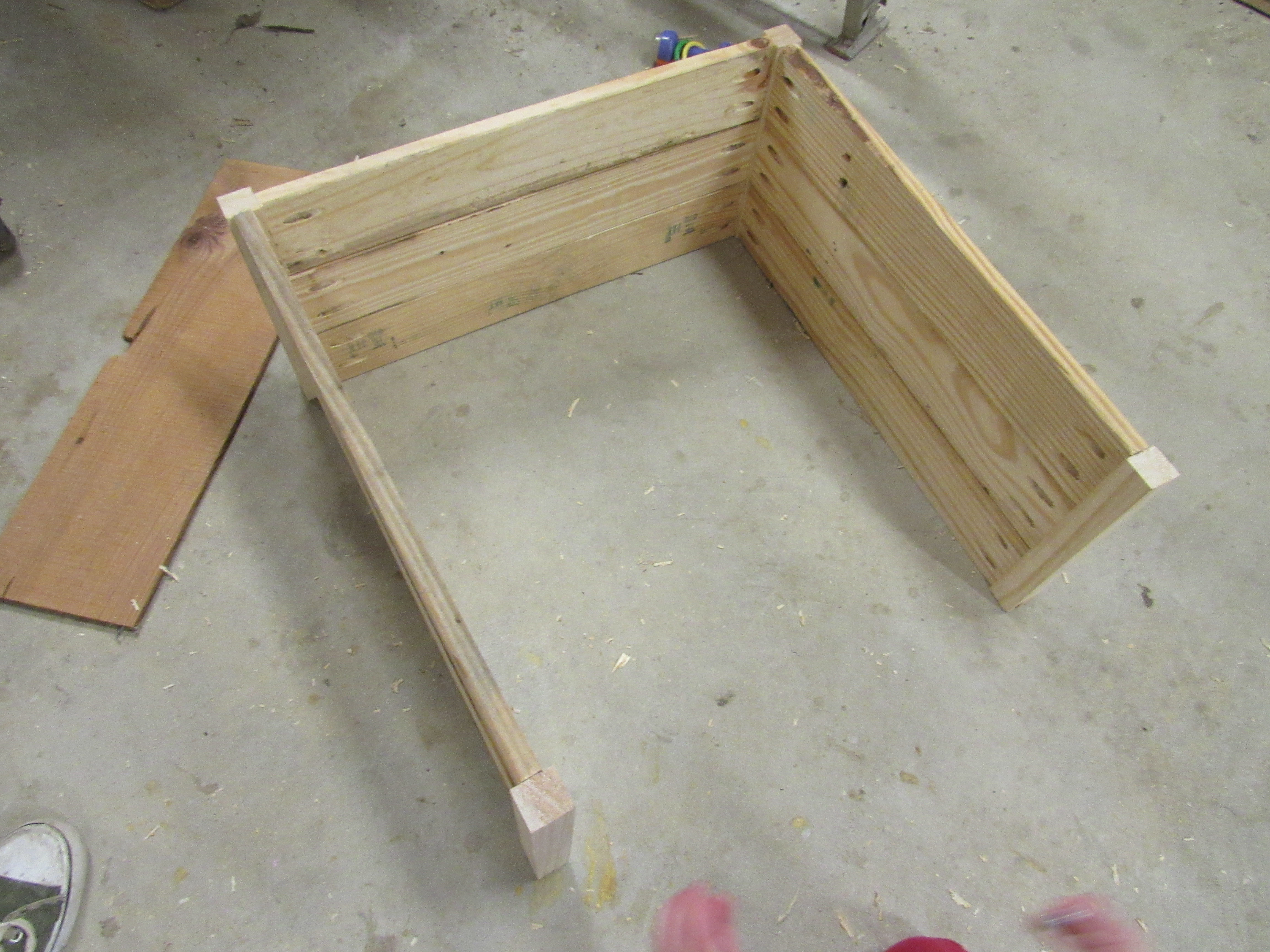 Once it's all screwed together, sand with 220 grit sandpaper.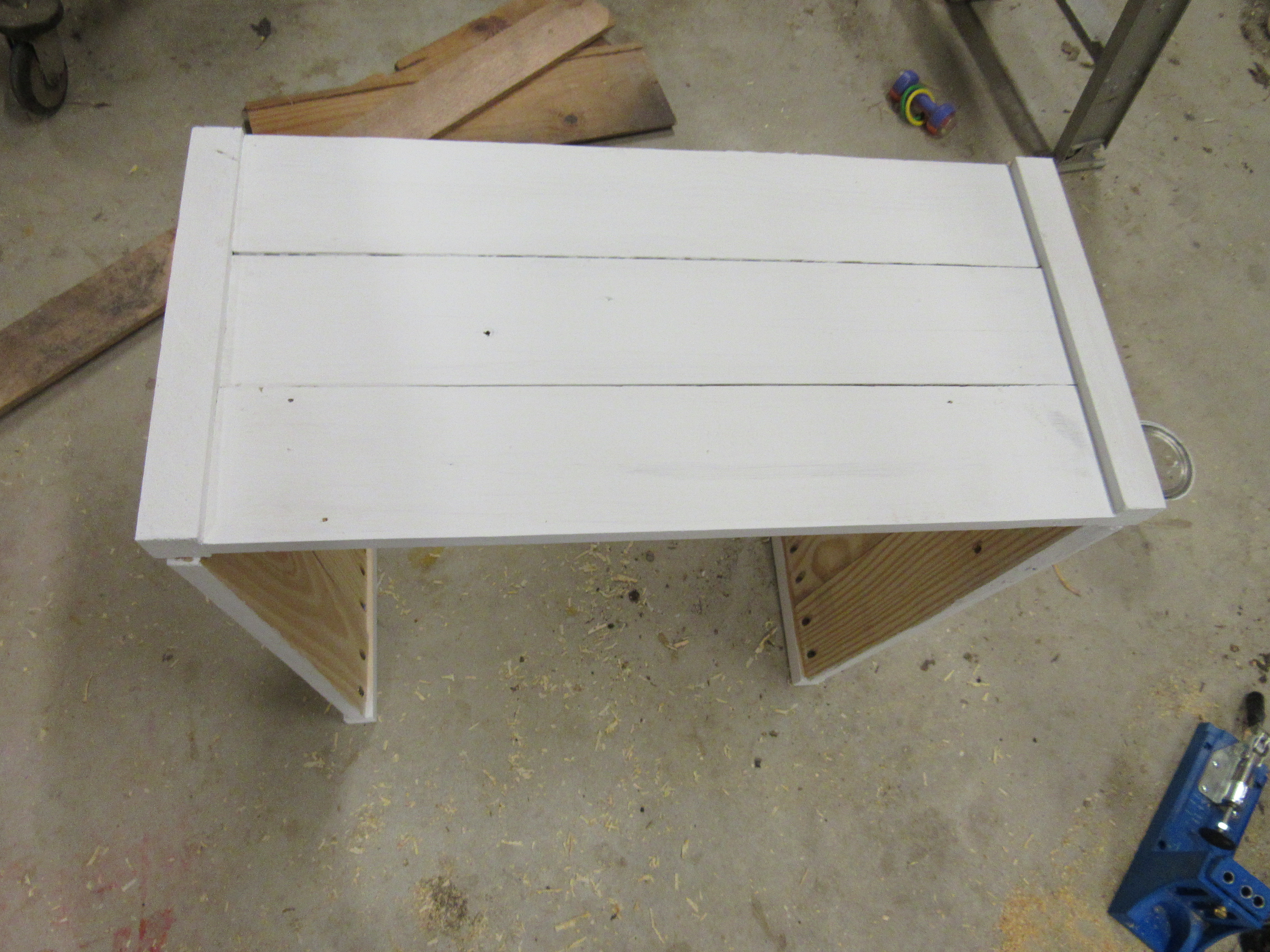 Add a coat of 2 of white paint.  Sand again with 220 grit paper after it's dry.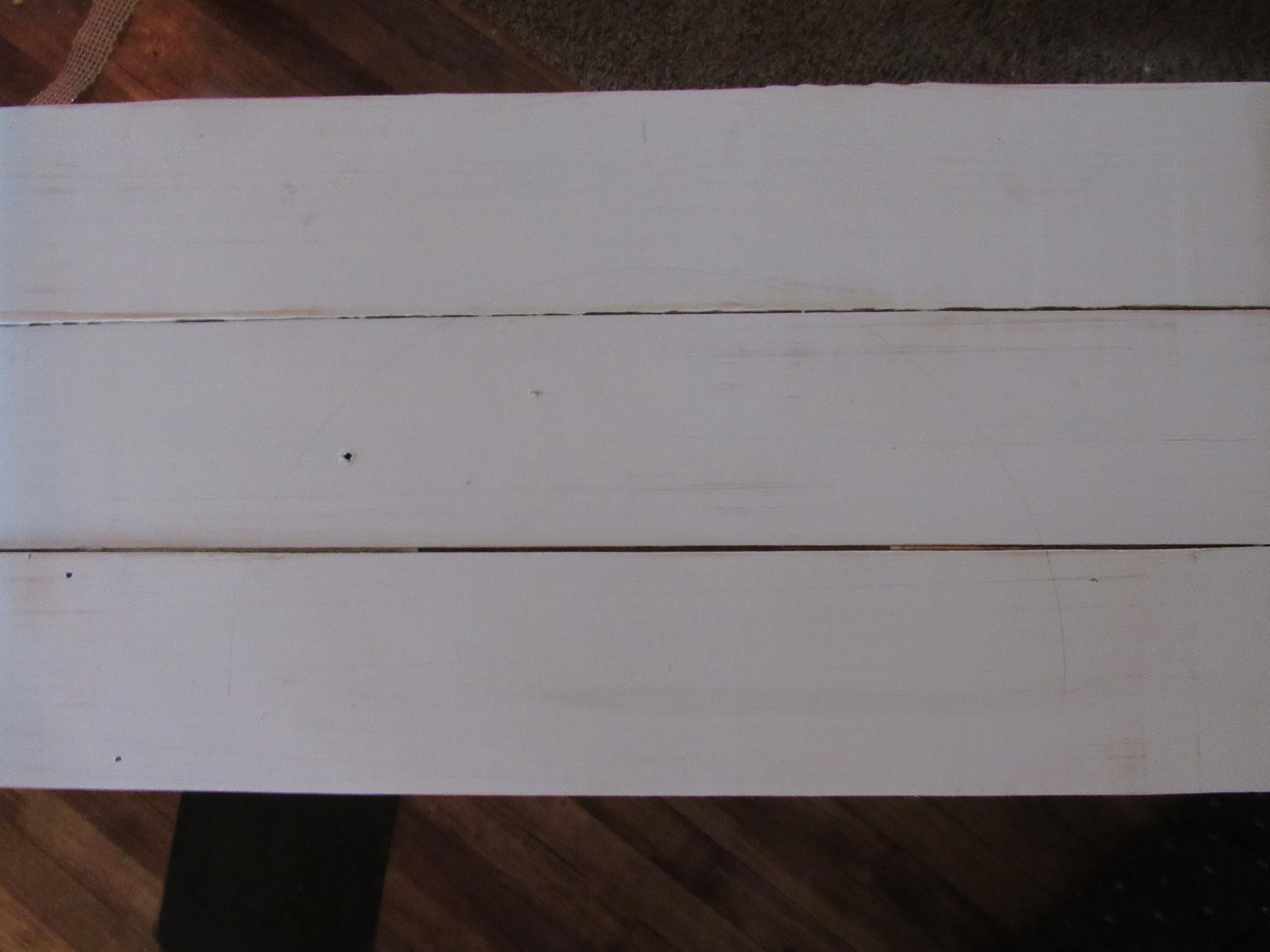 Place a bucket or punch bowl upside down on the front of your crate.  Very lightly trace a half circle.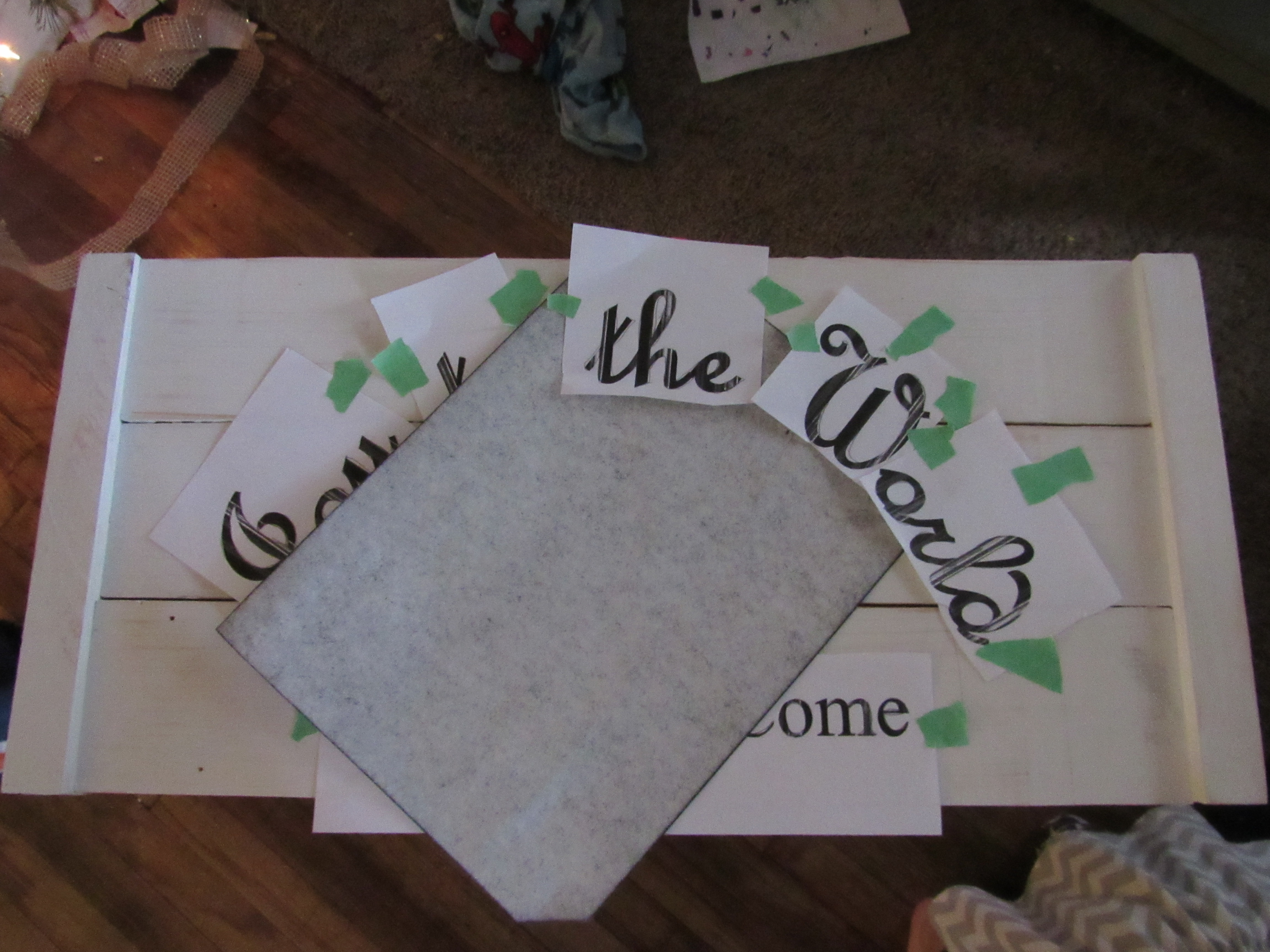 Tape "Joy to the World" Print out around the circle.  Use a piece of carbon paper to to tranfer the letters to the wood.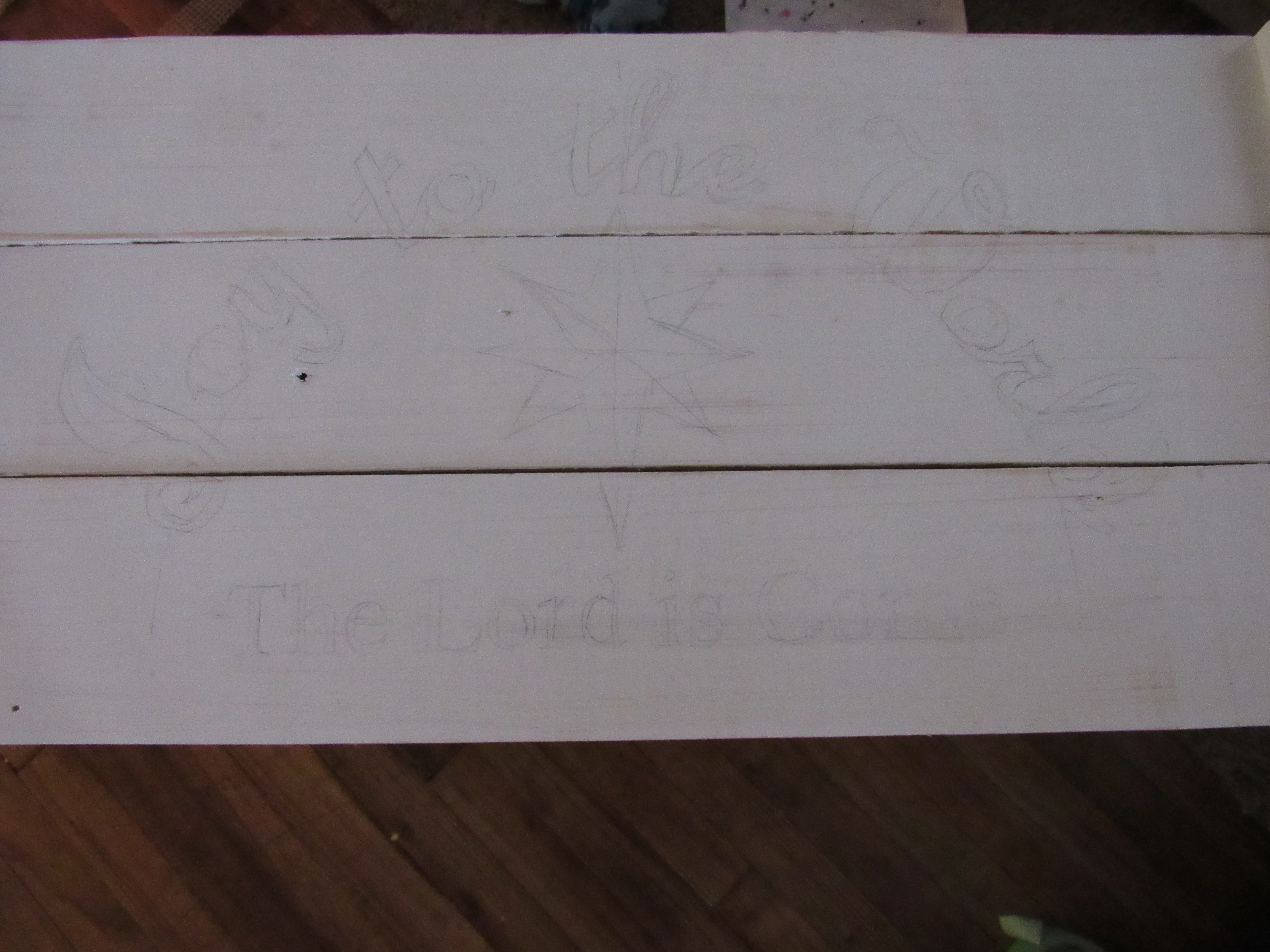 Paint the letters in gray.  Add a green snowy tree to the center.  If you aren't artistic, you can paint something simpler like a star or a silhouette.
Sand and add antiquing glaze.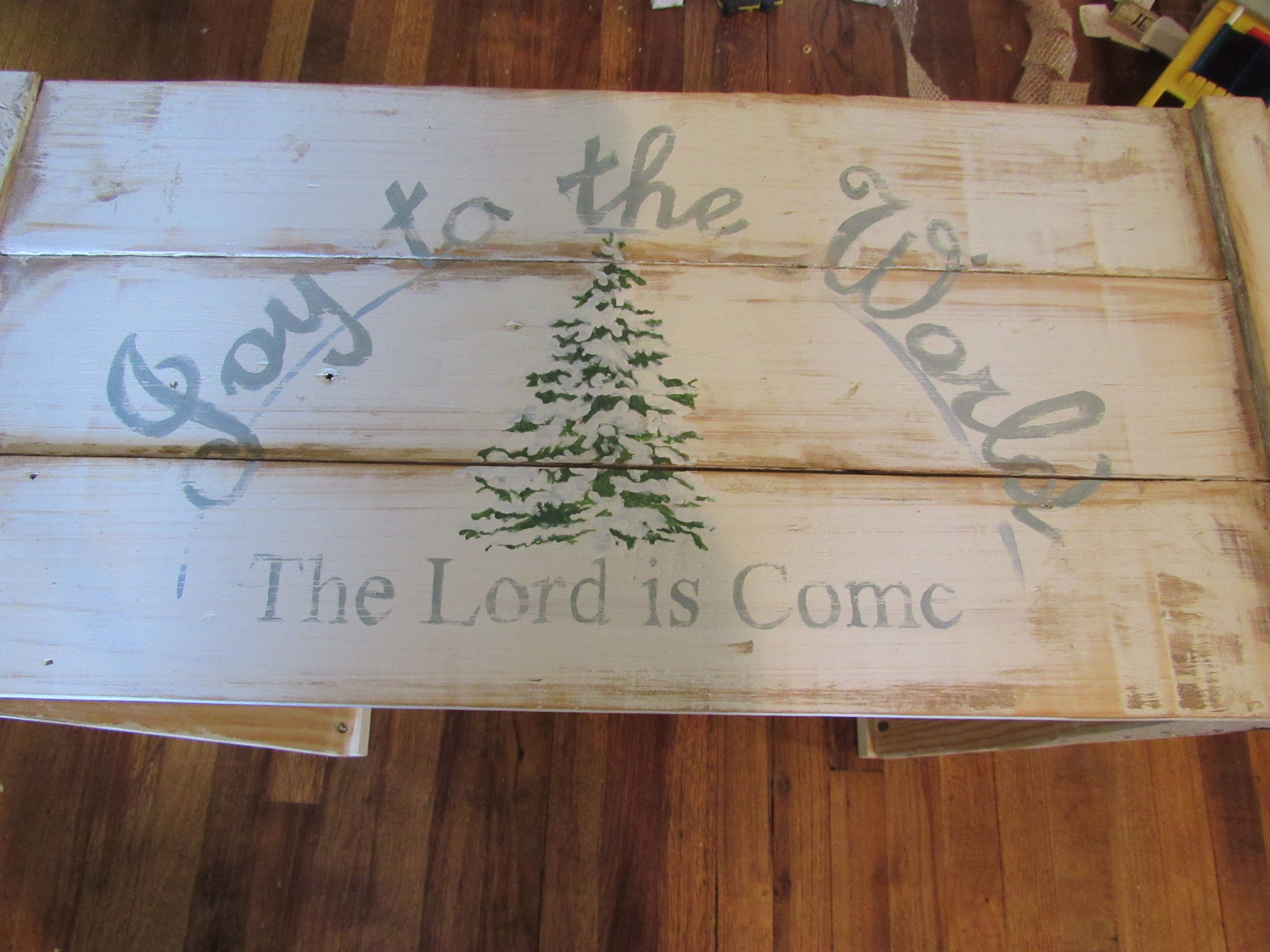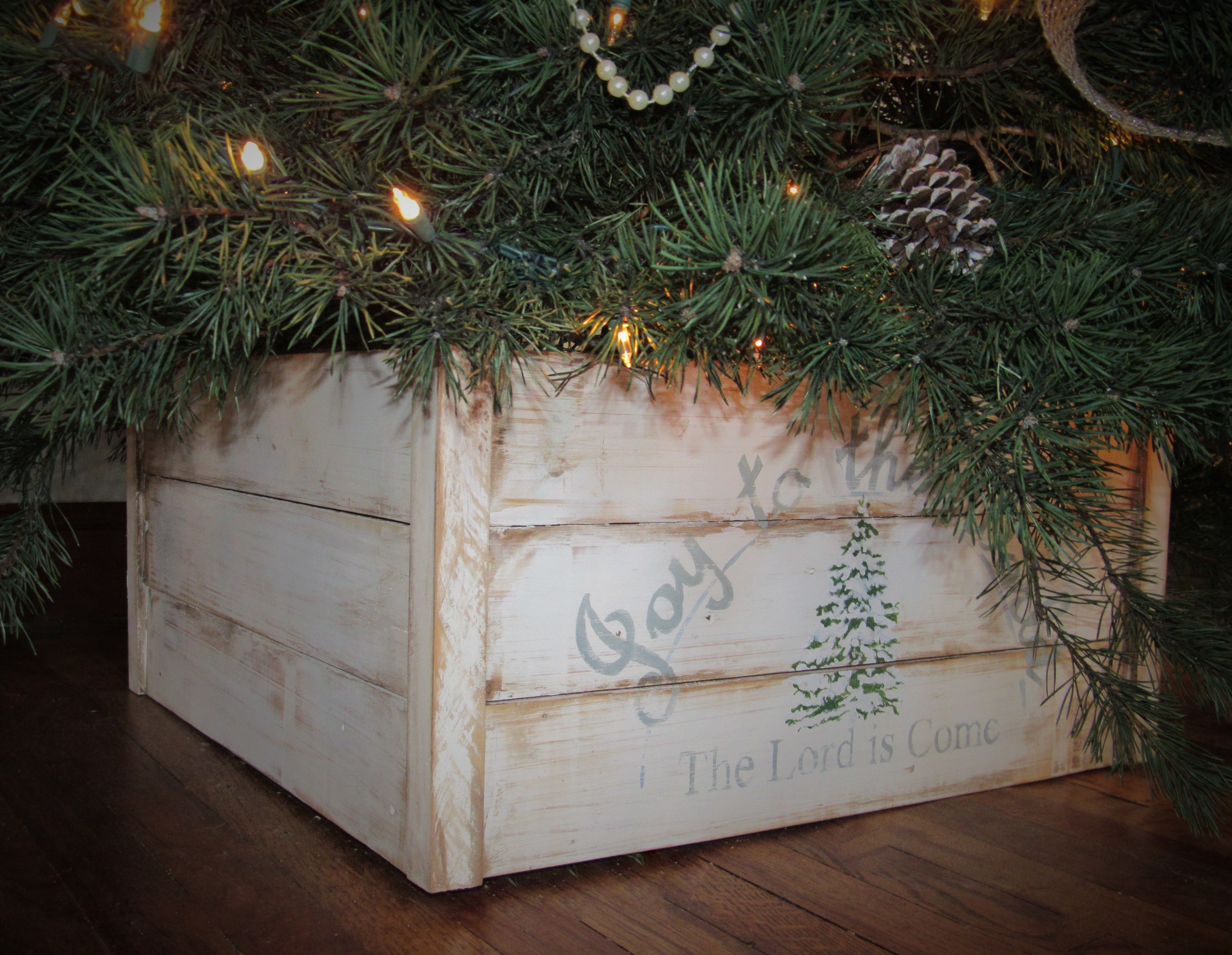 Please follow and like us: