Removing wallpaper is tedious and time consuming but definitely worth it!  This particular home had wallpaper in every single room and since it's a 100+ year old home, it was put on directly over plaster.  When you have plaster walls covered in wallpaper, it's hit or miss weather the walls underneath are in good condition.  Although we had pretty good luck on this project, there were quite a few cracks and spots that needed repaired.  But first, the wallpaper….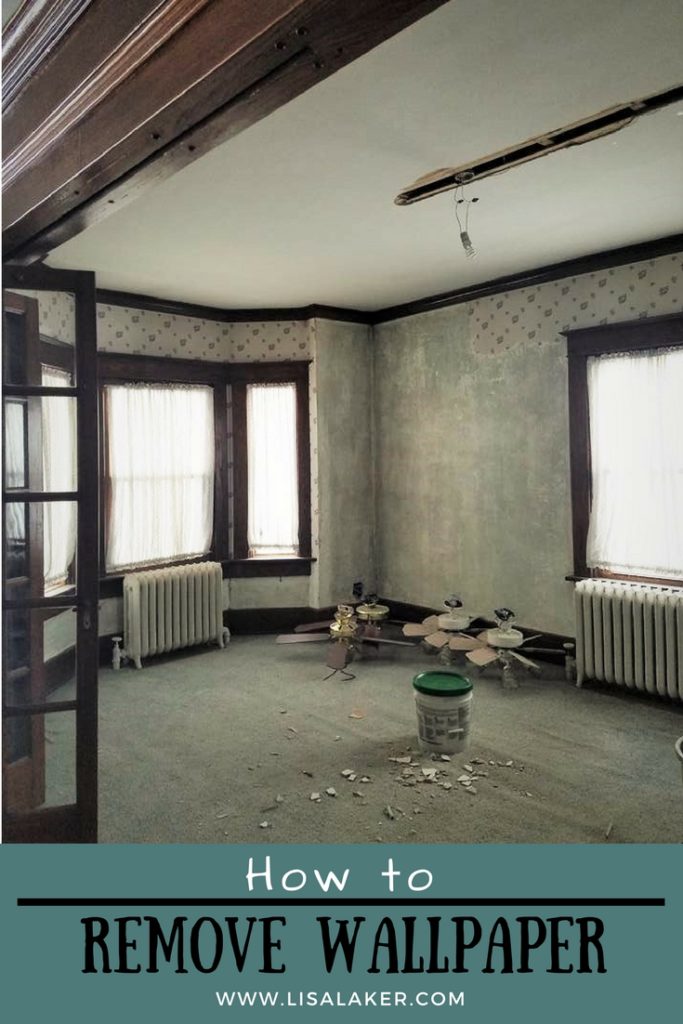 Disclosure: This post includes affiliate links, which means I receive a small commission if you make a purchase through my links. There is no extra cost to you.  Purchasing through my affiliate links help support my website so I am able to continue posting free content.
What you need for this project is:
Scrapers (different sizes if you have narrow areas)
Wall paper tiger
wall paper solvent
OR
Wall paper steamer (recommended if you are removing a lot)
Scrapers (different sizes if you have narrow areas)
If you have wallpaper in narrow areas (shown at the end of this video) you will also need solvent.
If you have walls to repair as well, click here for a video on plaster repair!
<a data-pin-do="embedUser" data-pin-board-width="150″ data-pin-scale-height="140″ data-pin-scale-width="60″ href="https://www.pinterest.com/lisalaker"></a>
Please follow and like us: