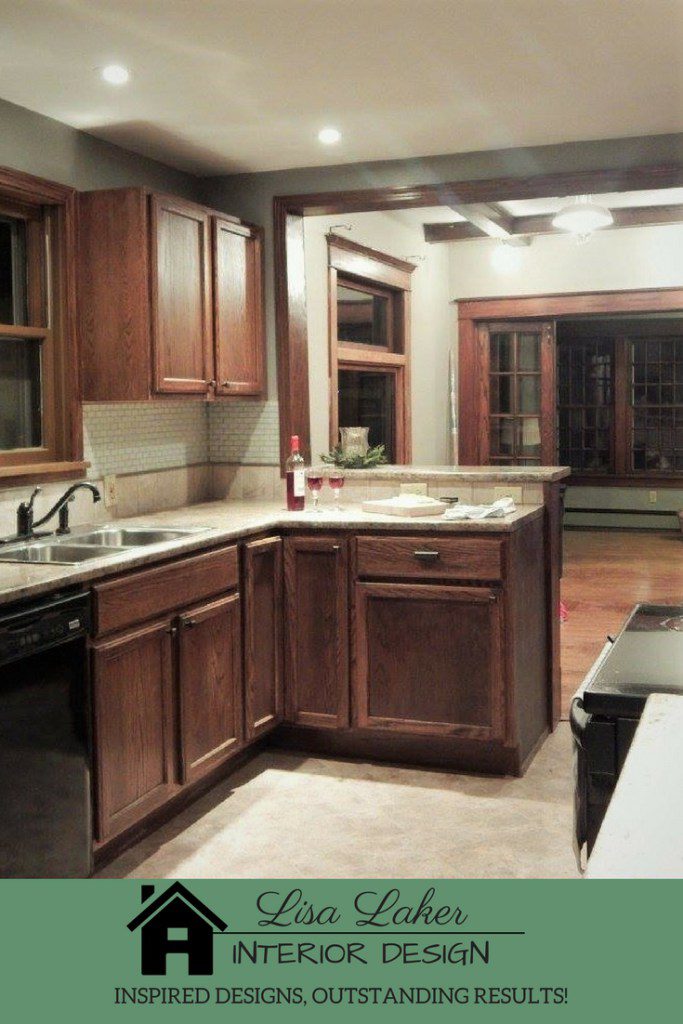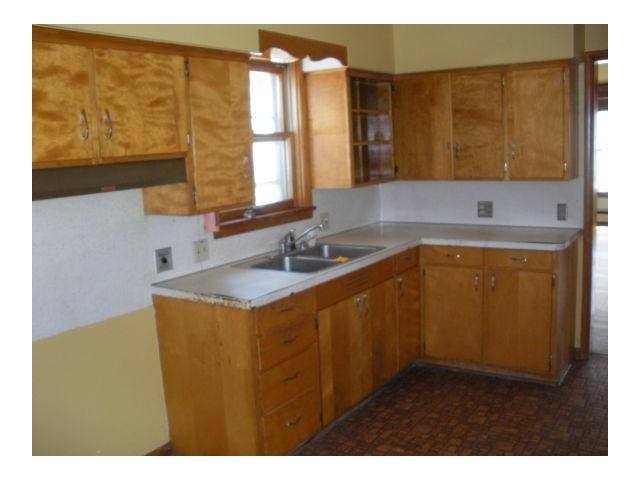 Natural oak flooring, unblemished oak trim, timeless oak ceiling beams, flawless oak french doors, and beautifully aged oak dining room cabinets sat outside the narrow doorway of this orange, birch kitchen. The kitchen didn't look like it belonged anywhere near this home so everything was demoed and the wall was opened up to give this poor kitchen a sense of belonging.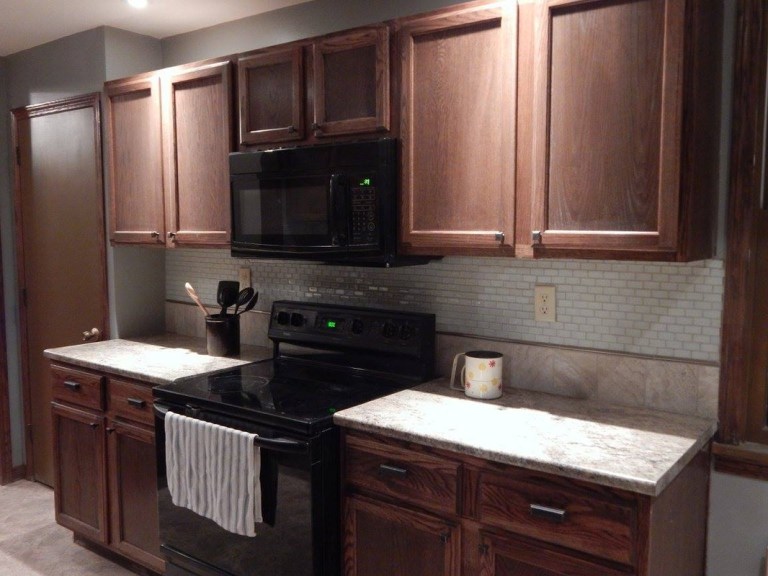 Flat front 3/8″ inset cabinets were very typical of the 1950's and 60's. They were built in place and made to last a lifetime. These cabinets were still in great condition. But there was no function in this kitchen what-so-ever. There was a 40″ gap for today's 30″ range and no room for a dishwasher. So everything was torn out and the stove and refrigerator were relocated.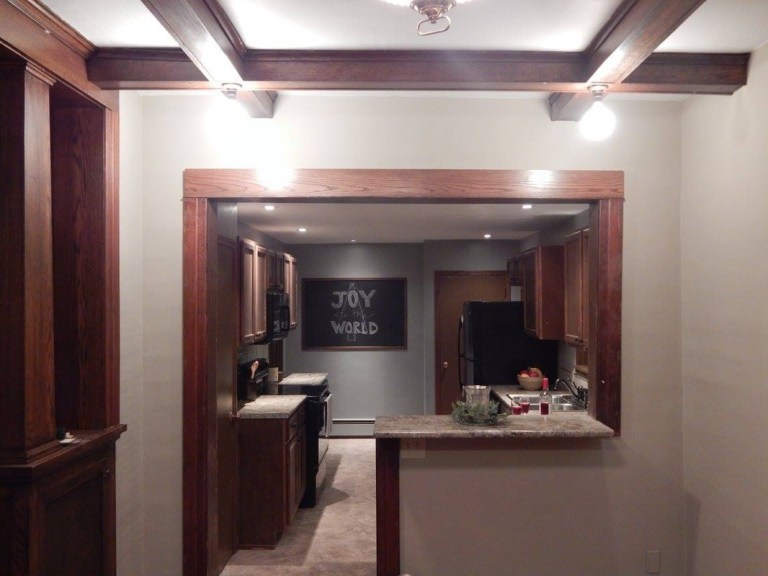 We carefully removed the original trim on the outside of the original door so that we could reuse it after we opened up the wall. In a home this age, it's best to save as much as you can because replacing it would cost a fortune. All the cabinets and new kitchen trim were stained to match the existing woodwork in the rest of the house.
Please follow and like us: