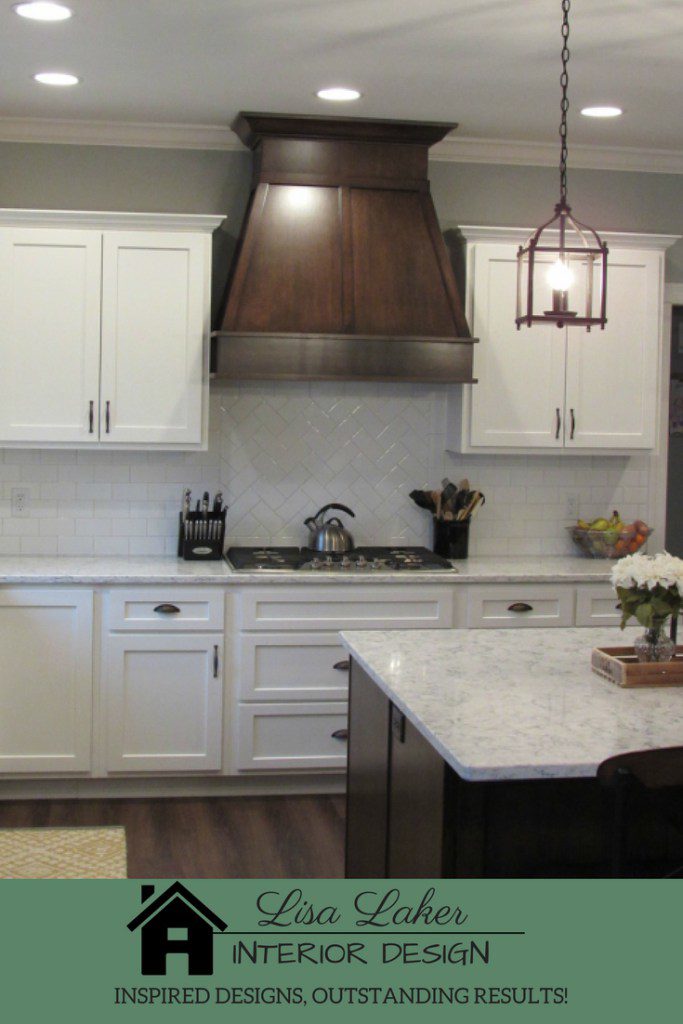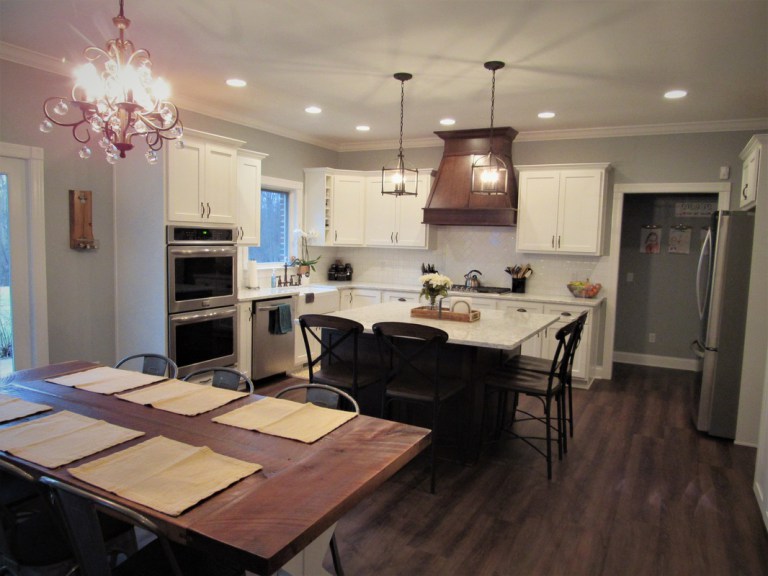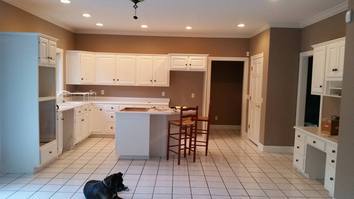 White cabinets may have been in style in the early 90's but the warm wood tones, old age appeal, and farmhouse charm that are trending today were not! So these homeowners bought this beautiful home with a remodel in mind.
The original cabinets had built in appliances which were not in good working order and finding new appliances to fit would have been merely impossible. The sink cabinet could not be reworked to hold a farm sink and there were several changes with the layout that made a complete kitchen overhaul an easy decision.
They decided to tear the closet out and move the refrigerator. This allowed plenty of space to move the cooktop from the island to the perimeter. We centered a custom wood hood between two equal size cabinets and added depth to the island. The homeowner also decided on double ovens so we made room for the microwave in the base cabinet of the island.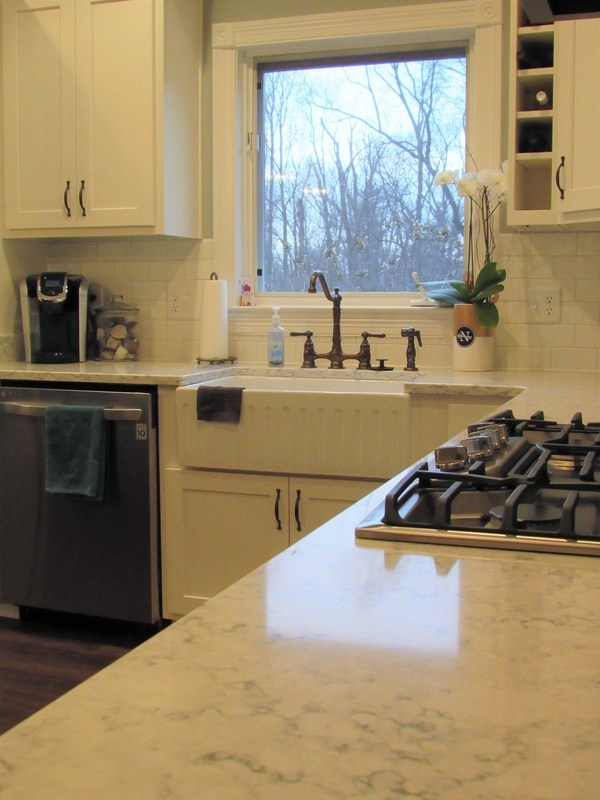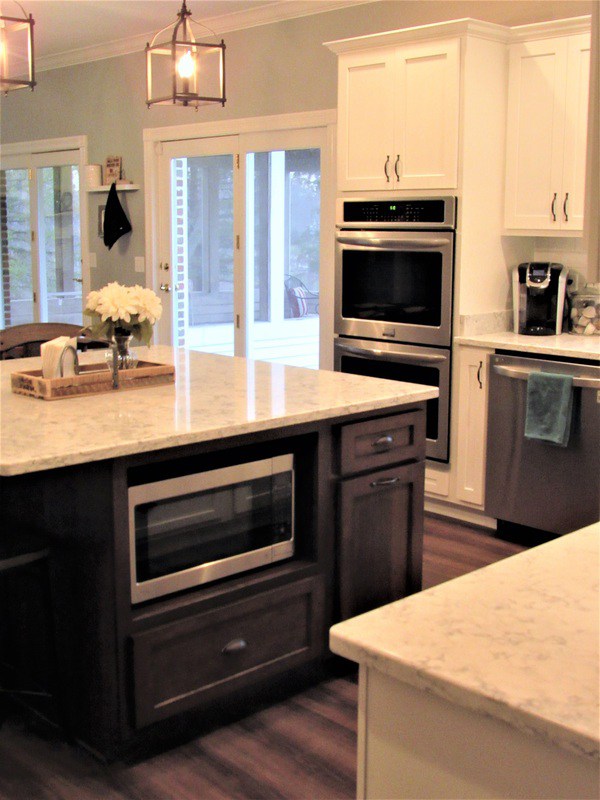 Please follow and like us: