Designing a space for multiple purposes that looks beautiful was a fun challenge for this eclectic dining room remodel!  The goal was to create a dining room for 25 without looking like a dining hall.  It also needed to provide storage for kids toys without looking like a toy room as well as display a collection of mismatched art without looking like an art museum.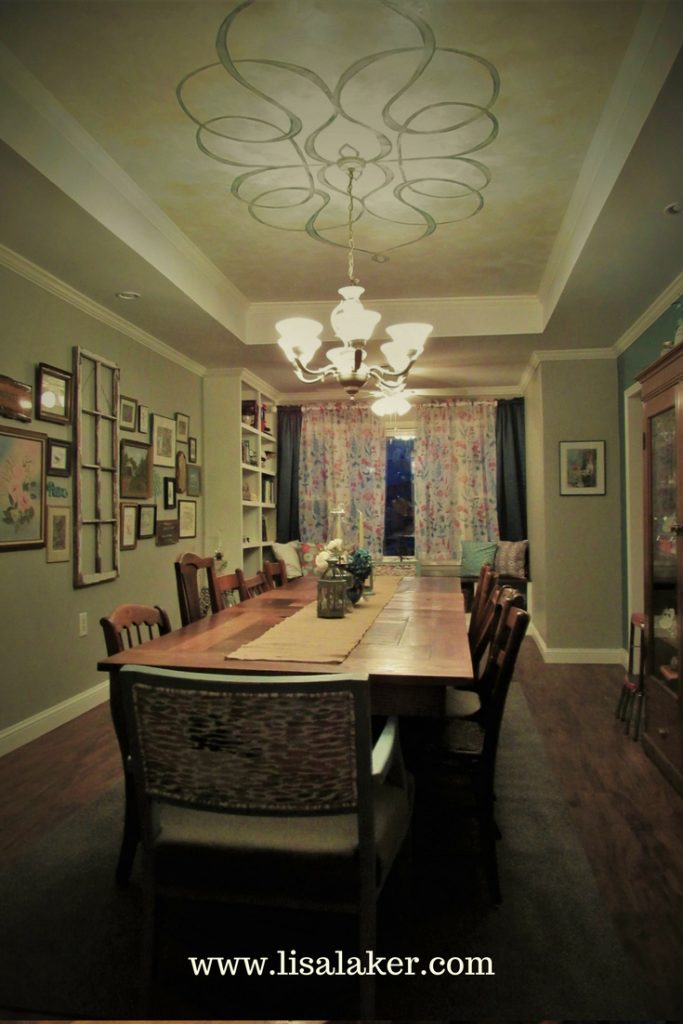 Before
This room started as a living/dining room back in the 40's.  It was converted to a formal living room when a family room addition was added in the 70's.  When a family of seven moved in, another bedroom was needed.  This room was then divided into a dining room and bedroom.  Now the kids are grown are grand kids are many so they needed this converted back into a dining room!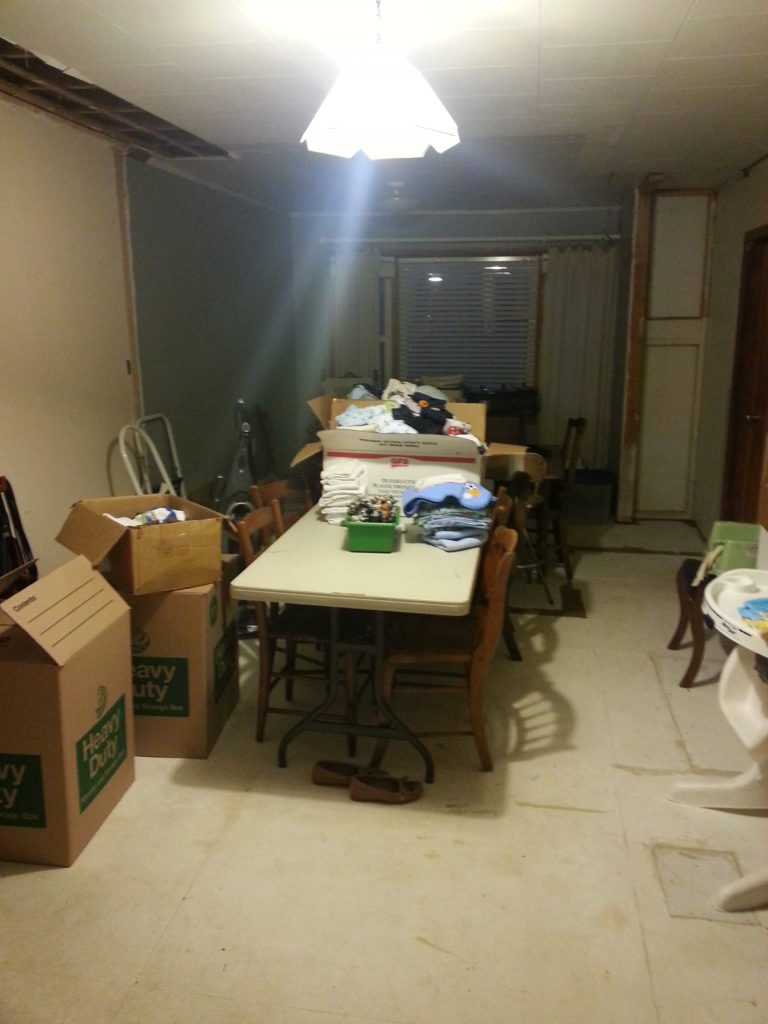 The Remodel
After the ceiling tiles were pulled down, we realized there was a drop ceiling covering the original plaster ceiling.  The extra ceiling height gave us the space to add a step ceiling.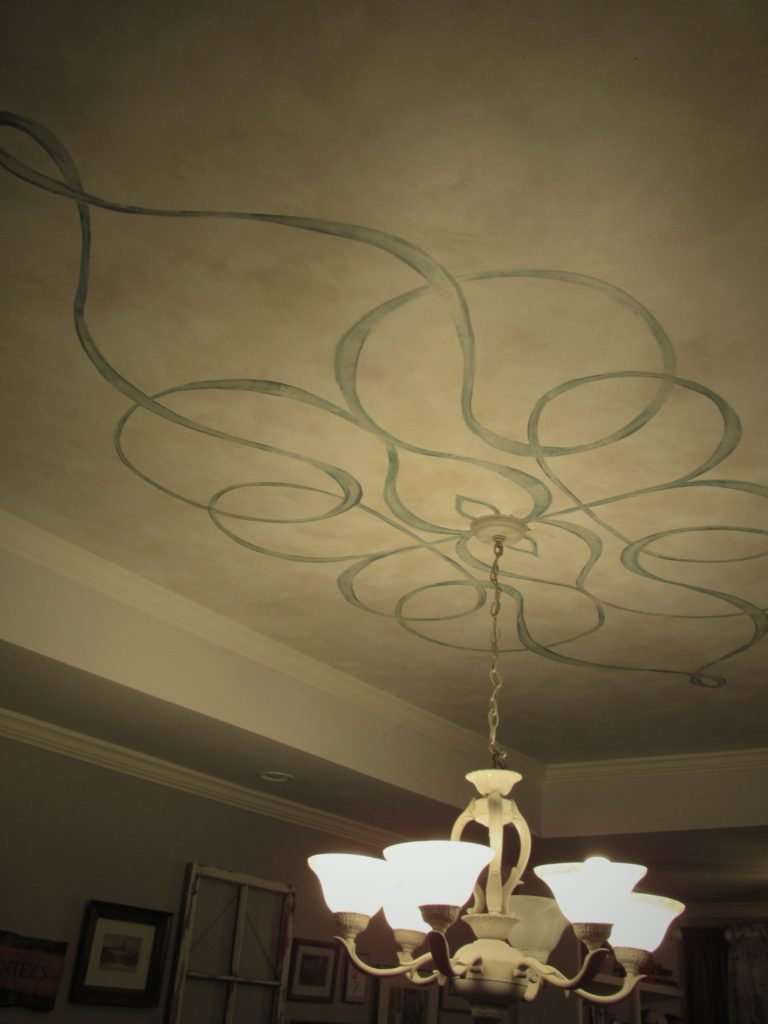 I designed the step ceiling only above the dining room table area to visually separate the dining area from the play area.  To add more texture and color I faux finished inside the step.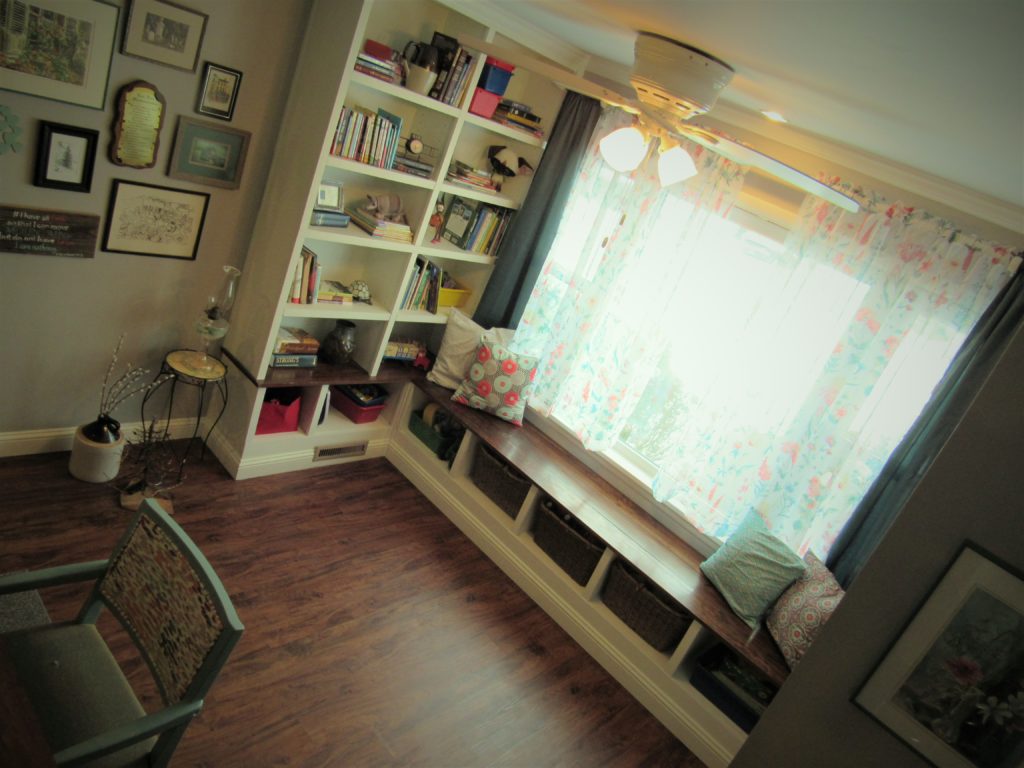 The play area was designed with a built-in bench with cubbies  and a built in shelf.  The shelves are used to store books and eclectic pieces of art.  Toys and kids art supplies are stored in baskets inside the cubbies.  The bench is perfect for the grand kids to play on and doubles as seating when the entire family is gathered together for a meal.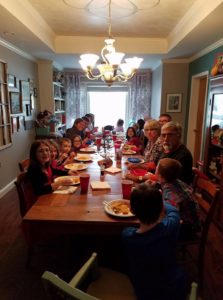 Decorating and Furnishing
This eclectic gallery wall is made up of art that had been handed down through family, painted by the homeowner's mother, and given to the homeowner by many talented friends.  See how I put this mix together here.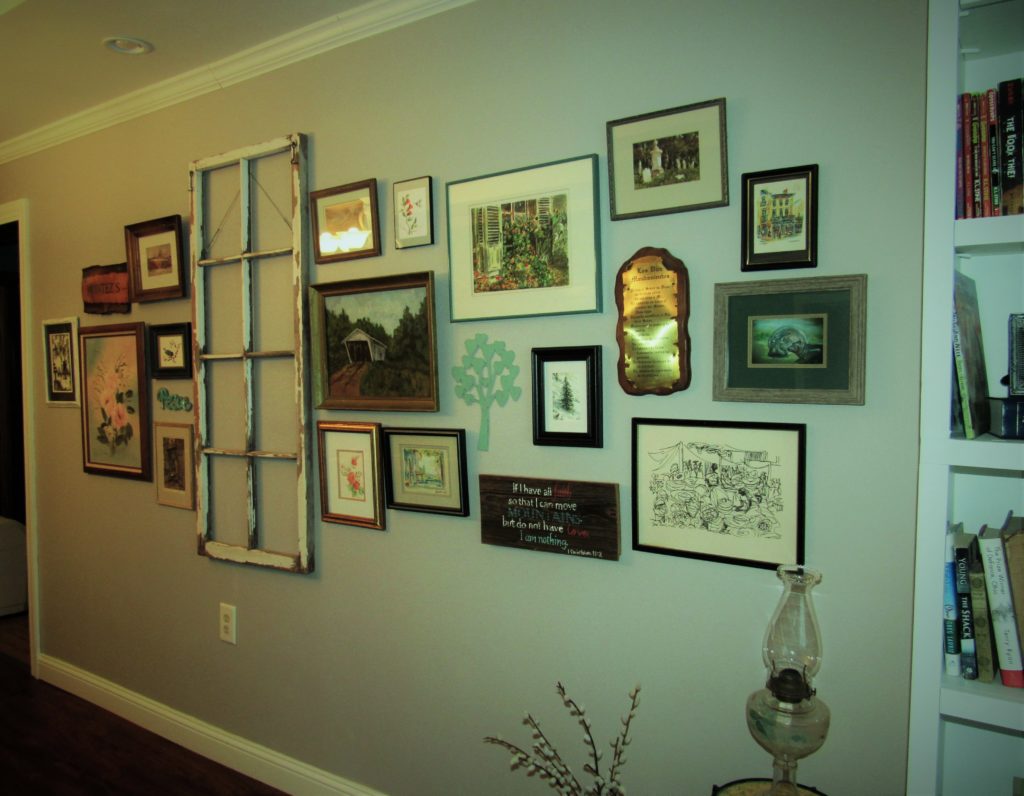 The table top was custom built using walnut, alder, hickory, and oak.  It replaced the table top on an antique drop leaf table.   We used an eclectic mix of mismatched antique chairs for seating.  The table is large enough to seat 10 comfortably or 16 uncomfortably but with the addition of a folding table on the end this dining room can seat up to 25.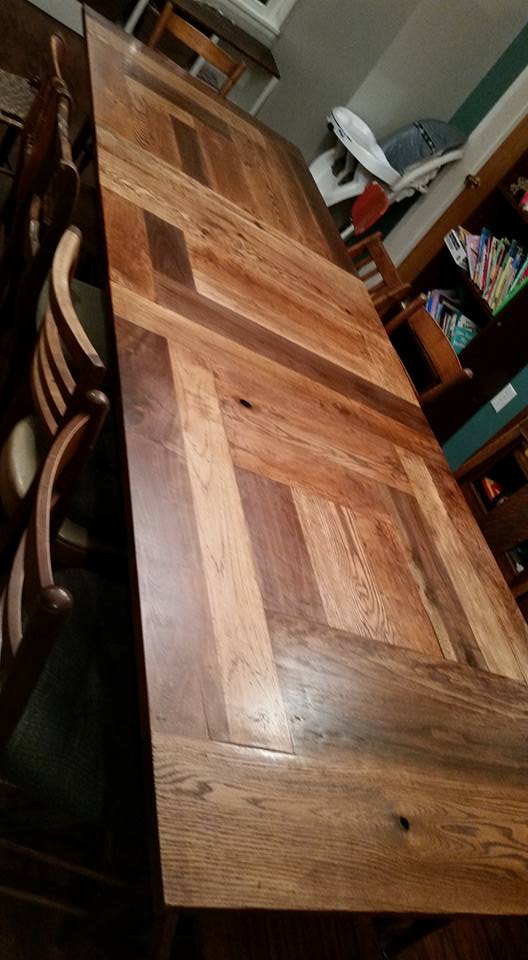 The Design
A good design shouldn't only look great but should also accommodate the family's needs.  When it's not being used for holiday gatherings, the table is used for small family meals, bible studies, and craft time.  Grand kids can build train tracks and draw pictures in the area in front of the window.  And most importantly, all the special stories and dear memories behind the art that was cluttering a closet are now on display for this family to cherish!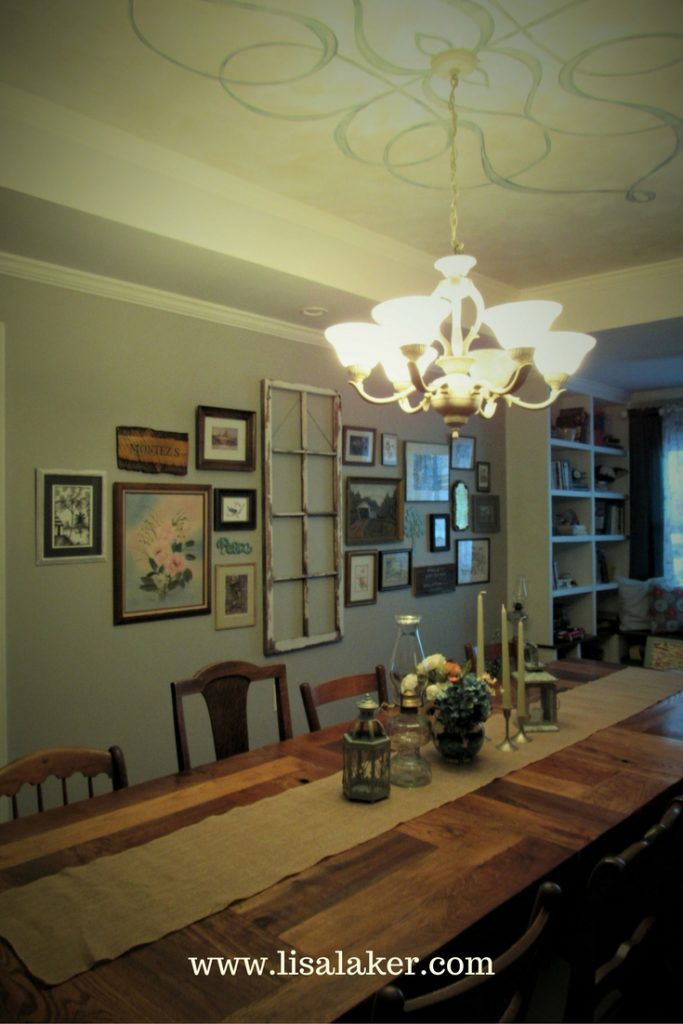 Please follow and like us: