Create an artful statement with an eclectic gallery wall. This stunning collection of art has been collected over the years from friends and family and each piece has a special story and holds a special memory. The best part of gallery wall art is that nothing has to match… as long as your style is eclectic or farmhouse!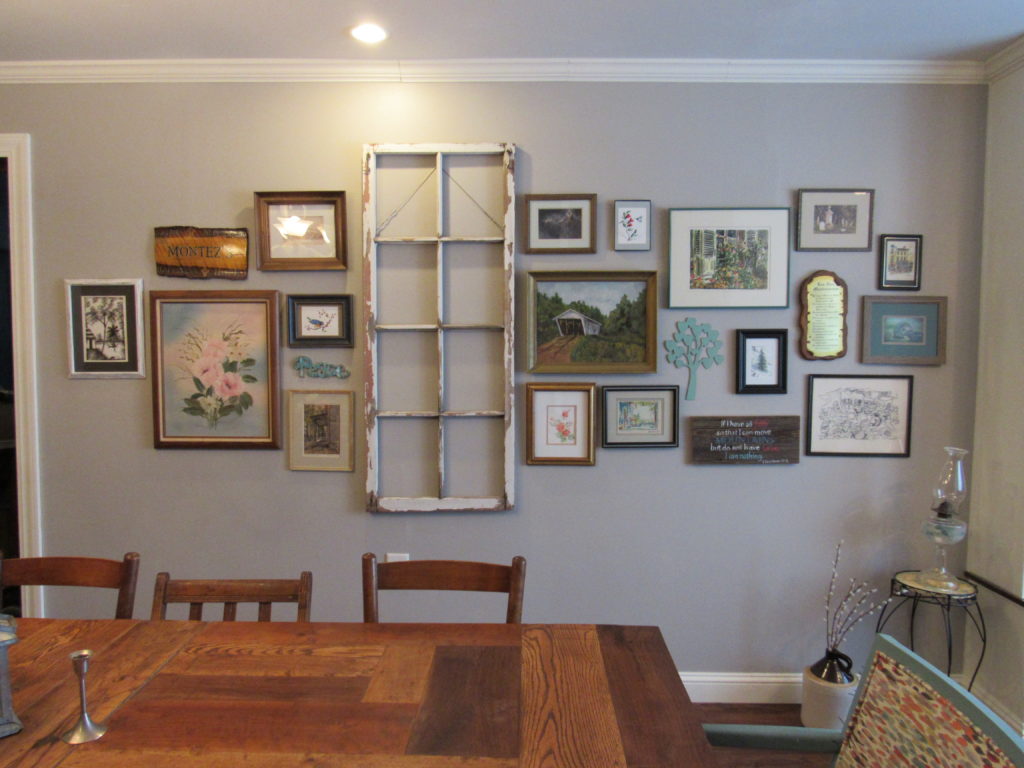 First, gather your art! If you don't have enough, visit my shop!
Sort your gallery wall art by size, color, and style. Then, find an area on a table or floor that is the same size or larger than your gallery space and distribute and mix up the art by placing like pieces in different areas. For instance, above, I have the large pieces throughout. You don't want all large on one side and small on the other or a bunch of farmhouse signs grouped together in an area and metal on the opposite end. Mix it up! To keep it visually pleasing, arrange your groupings in an upside down e.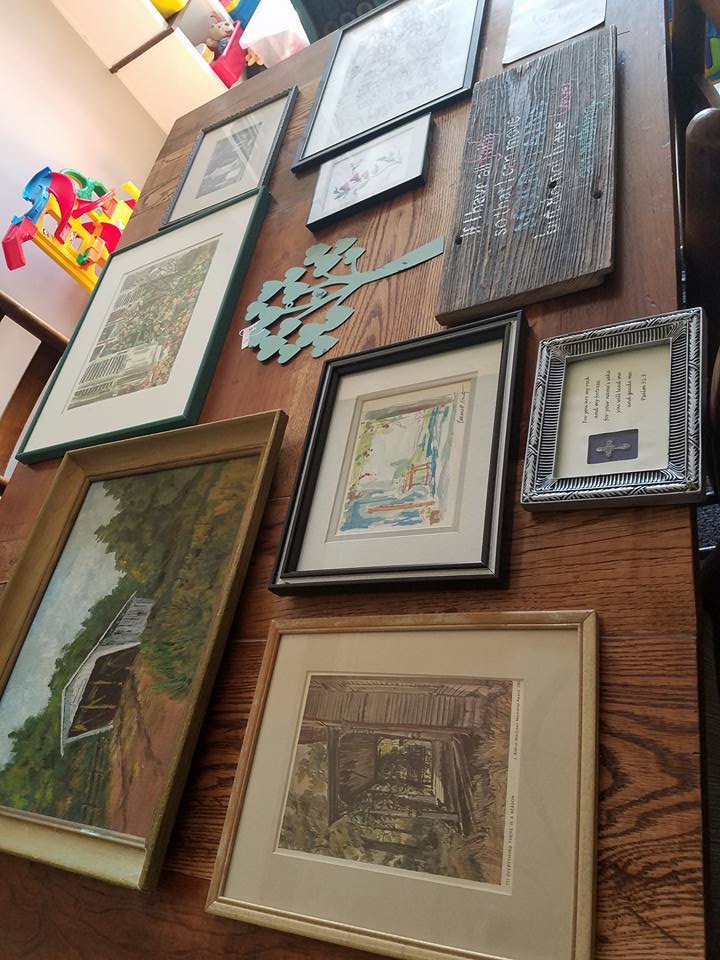 Next, measure the height and width of your grouping and center it on your wall. Start with your highest piece. Before removing it from your layout, measure the distance from the left. Then measure that distance from the left side of your wall where your grouping will begin.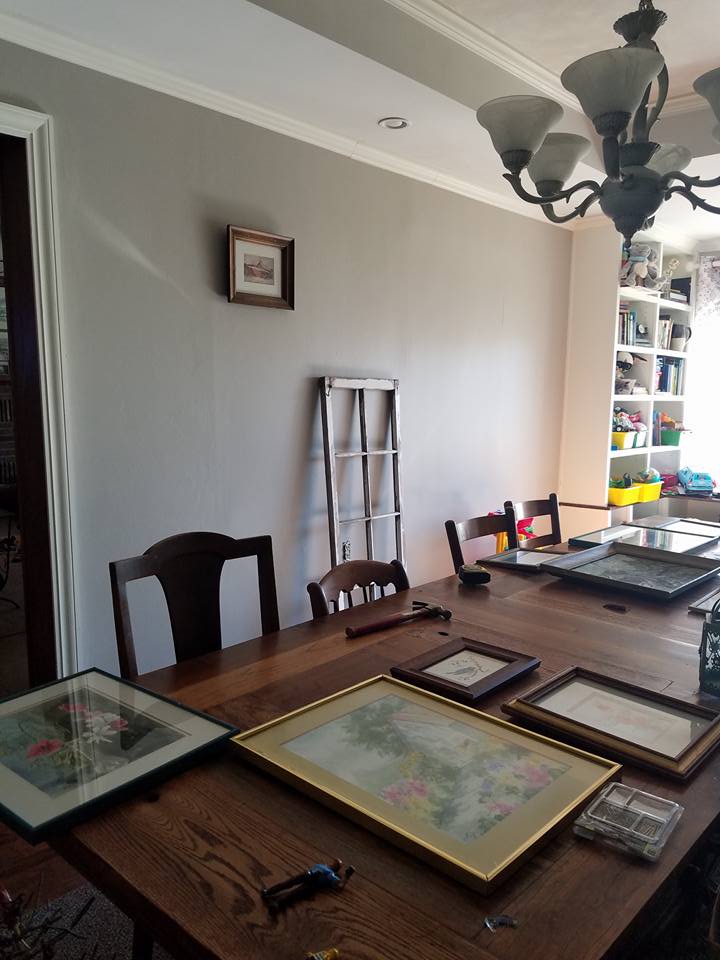 Then, begin to hang more of the pictures based on where they are located from the first. If you mess up, remember, more than likely your nail hole will be covered! 🙂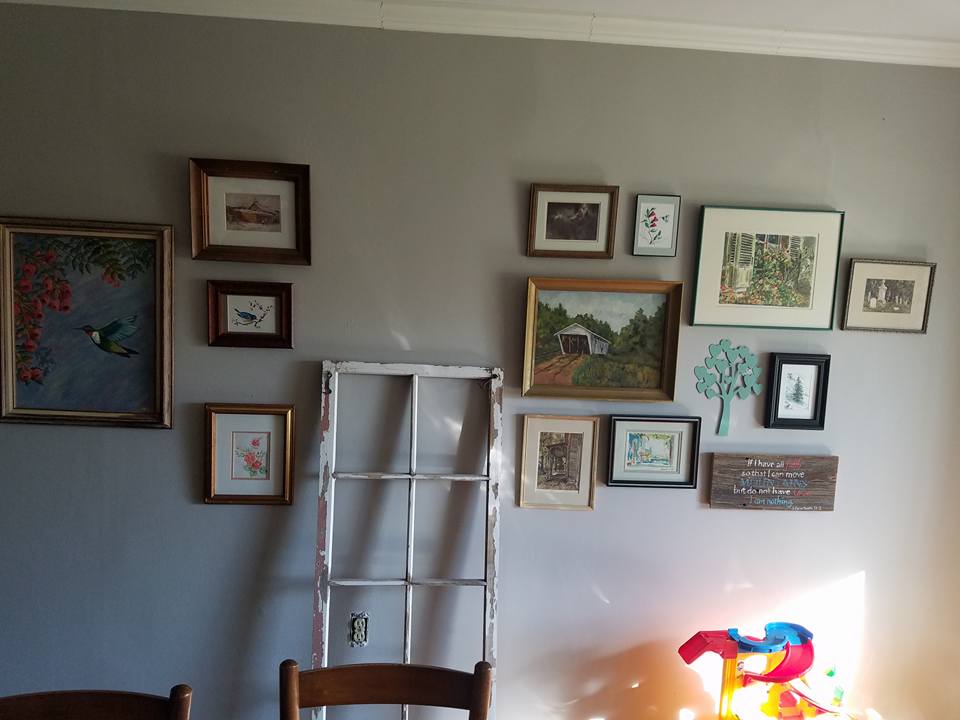 When most of it is hung, you may decide to add to, take away from, or swap positions. Don't make the process too difficult. If you decide you don't like something where it is, move a few things around but keep it visually pleasing by keeping the groupings in an upside down e.
Last, straighten all your pieces, kick back, relax and enjoy you beautiful eclectic gallery wall!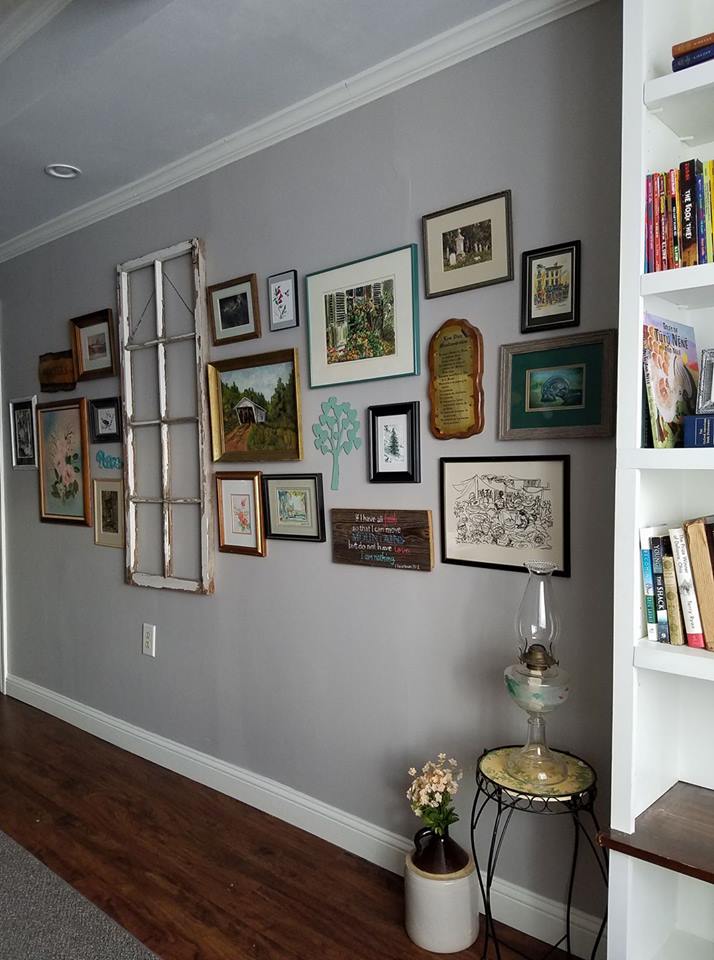 To see more of this dining room, click here.
Please follow and like us: