Normally with new construction we would boast "out with the old, in with the new" but not in this case! This antique lover chose finishes that looked vintage and decorated with her antique collection to make this an eclectic kitchen!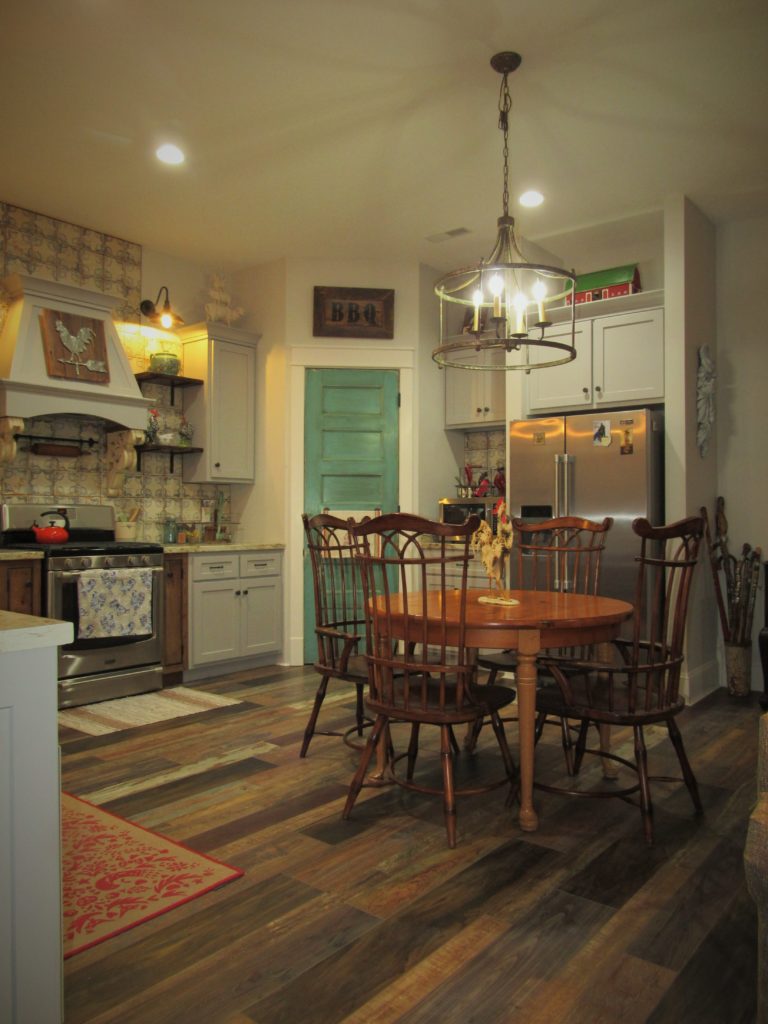 I was proven wrong when I stated you have to have granite to use a farmhouse sink! This homeowner searched high and low until she located a farm sink that could be installed with laminate counters. But there's one condition: your countertop needs to be 27″ deep. Obviously since this was new construction, there was no problem making that happen!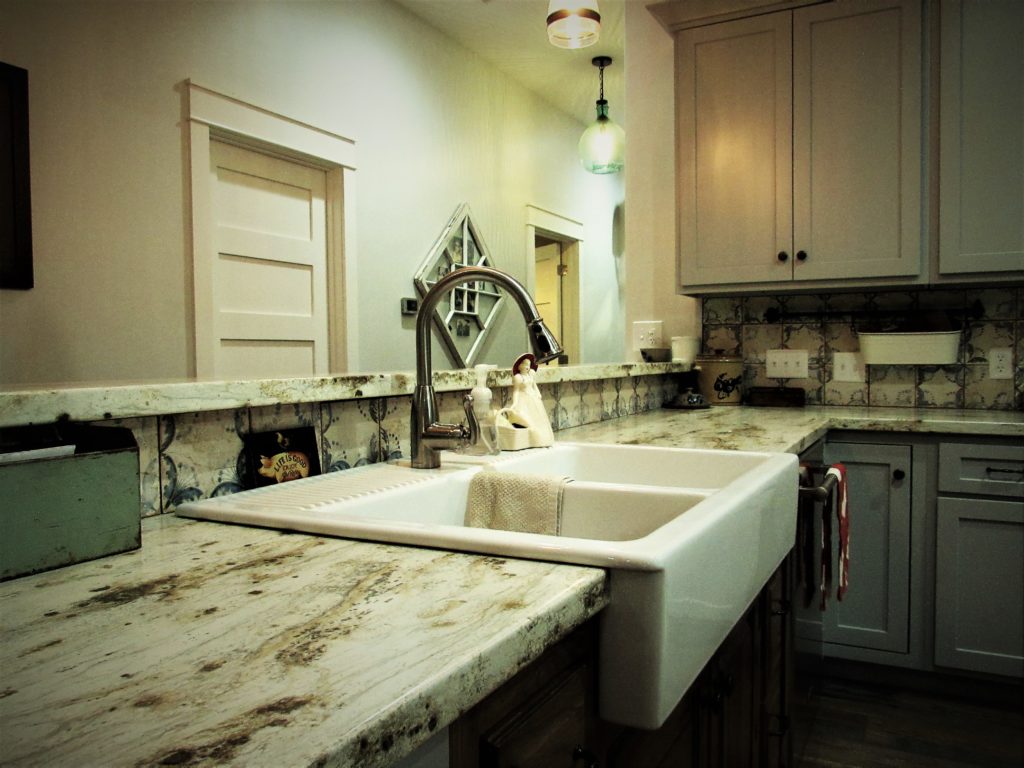 To tie the entry door color in with the kitchen, the pantry door was also painted teal and made to look old with antiquing glaze. Instead of pushing the refrigerator in between cabinets, walls were built to frame it.
Cabinets are a mix of gray painted and hickory stained as well as standard overlay and flush inset. To give a vintage vibe, the stained cabinets flank the stove and make the sink cabinet. This eclectic kitchen was completed with a mix of antique decor, roosters and patterned backsplash tile.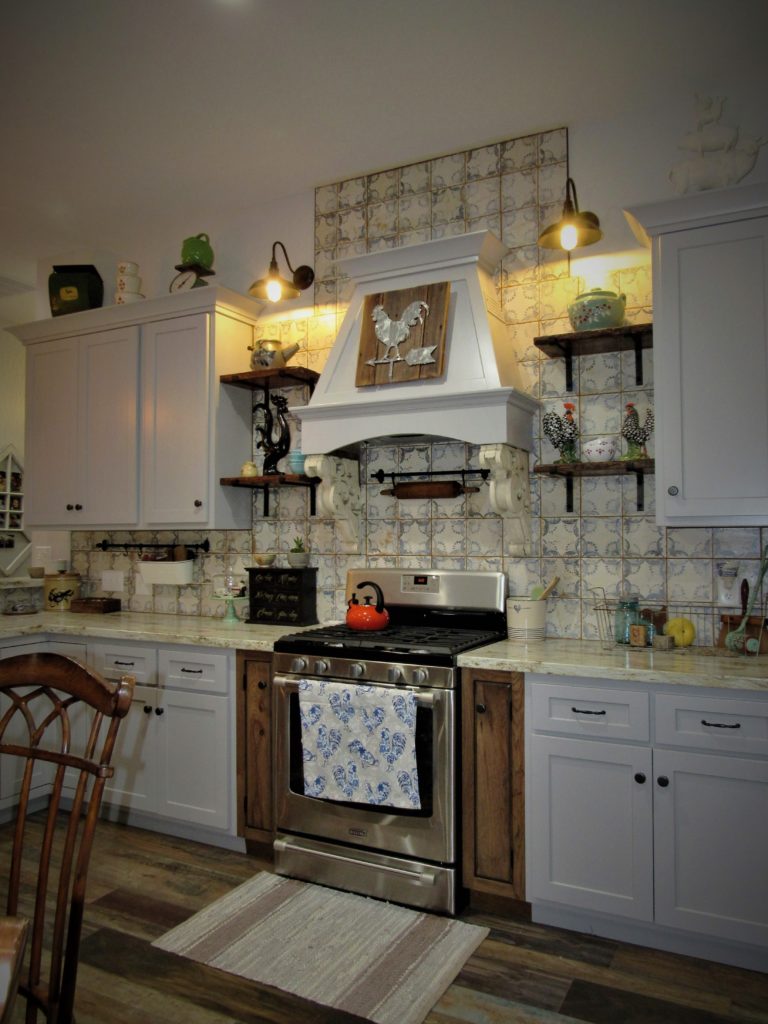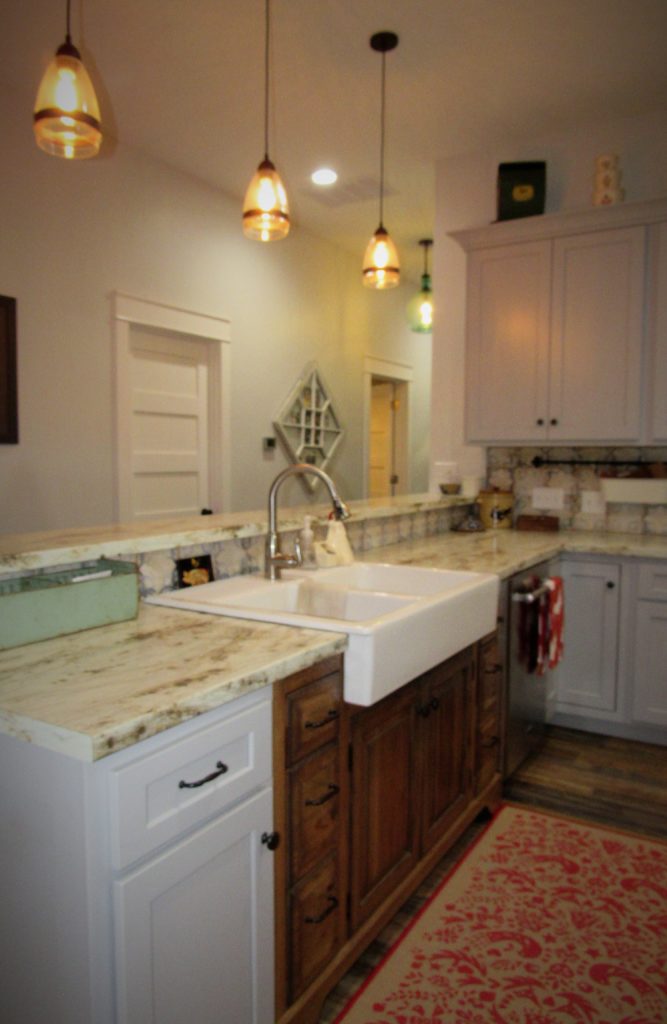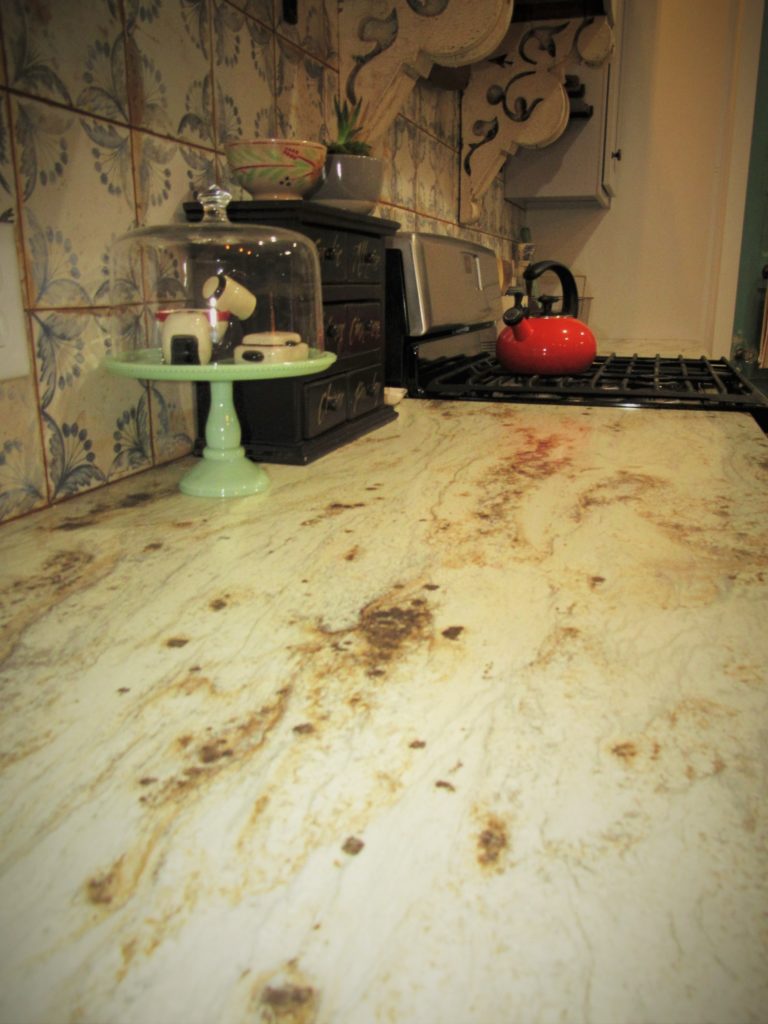 Even in the past five years, laminate companies have come a long way with their designs. More and more of the laminate styles are made to mimic granite. This river gold formica color is perfectly coordinated with the patterned backsplash tile. With the addition of the weathered corbels and the antique decor, this eclectic kitchen is complete!
To get a tour of the rest of this barnominium, click here!

Disclosure: This post includes affiliate links, which means I receive a small commission if you make a purchase through my links. There is no extra cost to you. Purchasing through my affiliate links help support my website so I am able to continue posting free content.
Get the look!

Please follow and like us: