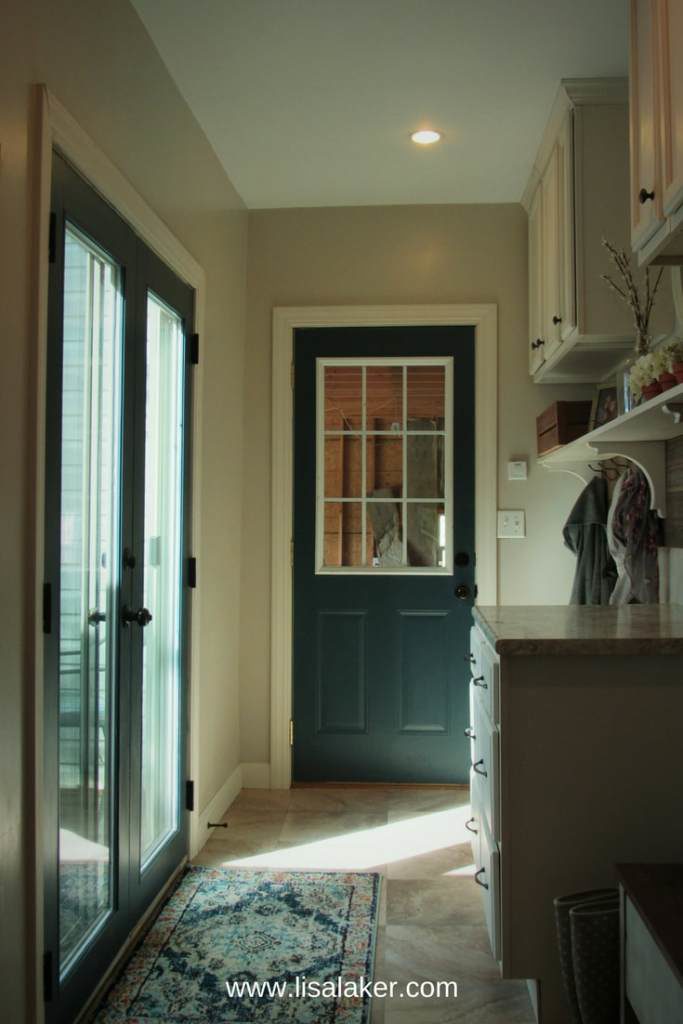 When my husband and I bought our current home we had already written off the idea of having an attached garage because we didn't think we had room for one without losing the kitchen windows. However, one cold, damp, rainy night, we pulled into the driveway with our very young, sleeping babies, knowing we were going to have carry all of them in (3 at the time). Right then, a thought came to my mind. "We could build an attached garage here. We would just need to attach it with a mudroom!" My husband asked me to elaborate, so I went to the drawing board and created plans for our new addition: a small mudroom and a big garage!  And while I was at it, why not add on a huge front porch as well, right?!?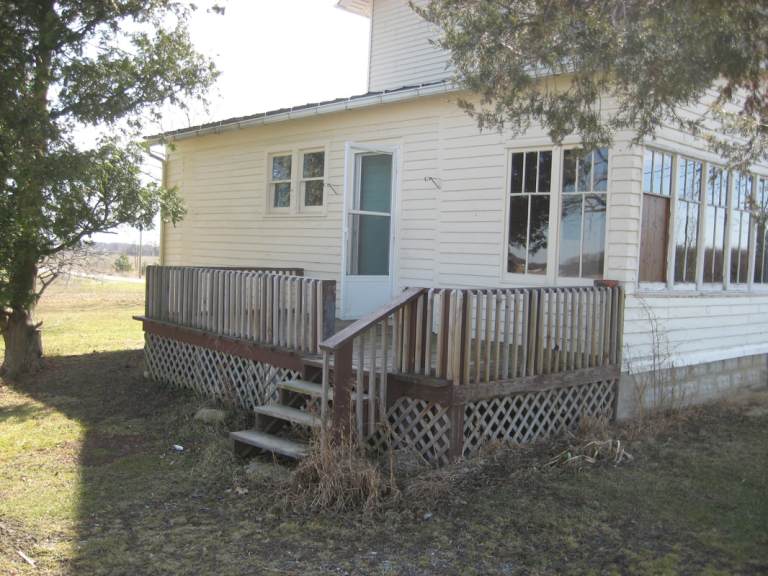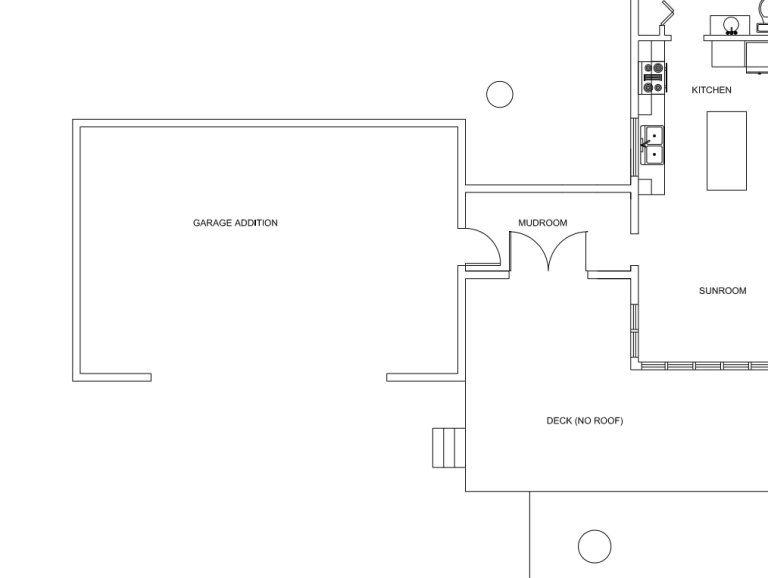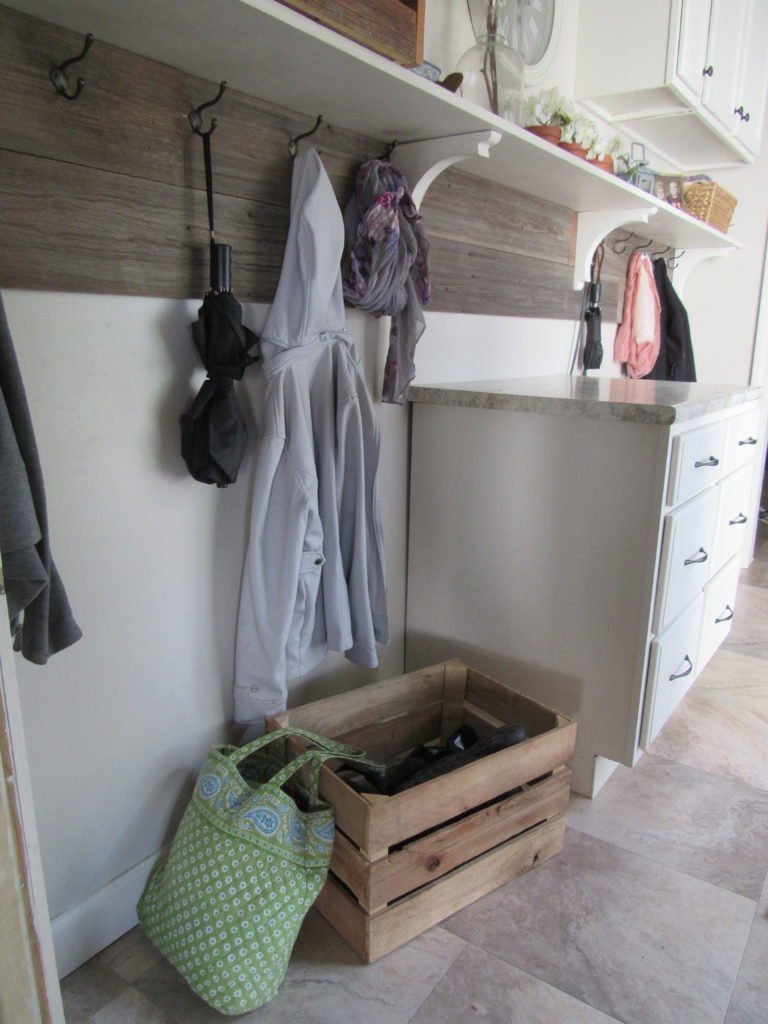 Disclosure: This post includes affiliate links, which means I receive a small commission if you make a purchase through my links. There is no extra cost to you. Purchasing through my affiliate links help support my website so I am able to continue posting free content.
A family of seven can never have enough storage. So I designed my small mudroom with two goals in mind:
More storage for kitchen items.
Plenty of room for shoes, coats, hats, etc.
The sky is the limit when it comes to mudroom storage ideas.  But to pack as much storage into this small space I utilized all the space from the floor to the ceiling!  A simple drawer bank houses all the kids shoes.  Although I would like to replace it with a custom cabinet that is a little shallower and a little taller, this one was the right price and already made! These two drawer banks store all of the kids' shoes. (We have five now.) I hung four cabinets at ceiling height for outdoor storage and kitchen overflow.   Since the kids will soon all have technology, I built a shelf to span the length of the room and added several outlets above it where we will someday be charging laptops, tablets, and phones.
To add the shelf, I screwed one row of barn siding into the studs strategically planning where the hooks and corbels would be located to hide the screws. The second row was hung with a brad nailer since it wasn't going to bear any weight.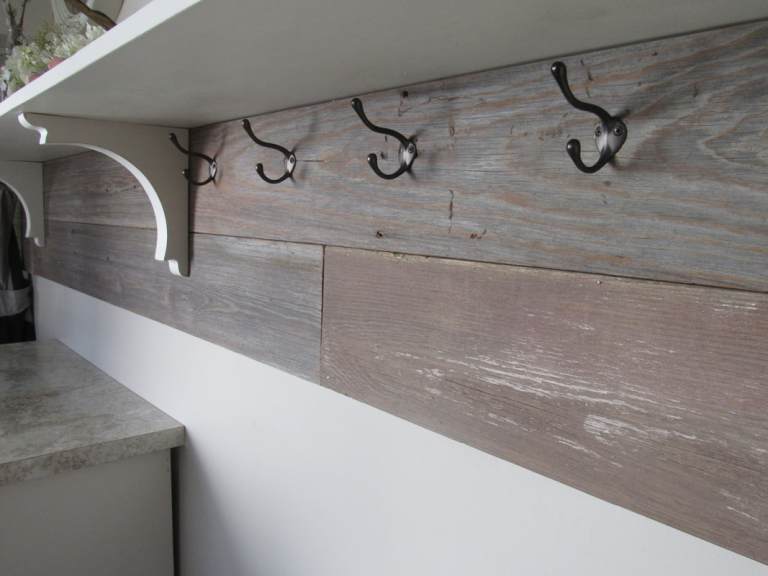 I added one double hook for each child and mirrored the left side (adult side) to match. Let me note: this is NOT enough! Spring and Fall when we have coats, jackets, snowsuits and book bags, the kids could all use a second hook. But let's be honest, they really don't get used anyway! 🙂
To house kids' hats, gloves, and scarves, I built a bench with storage. I had considered making a built in bench but due to the amount of entertaining that we do, I decided building one that we could easily pull up to a folding table would benefit us more.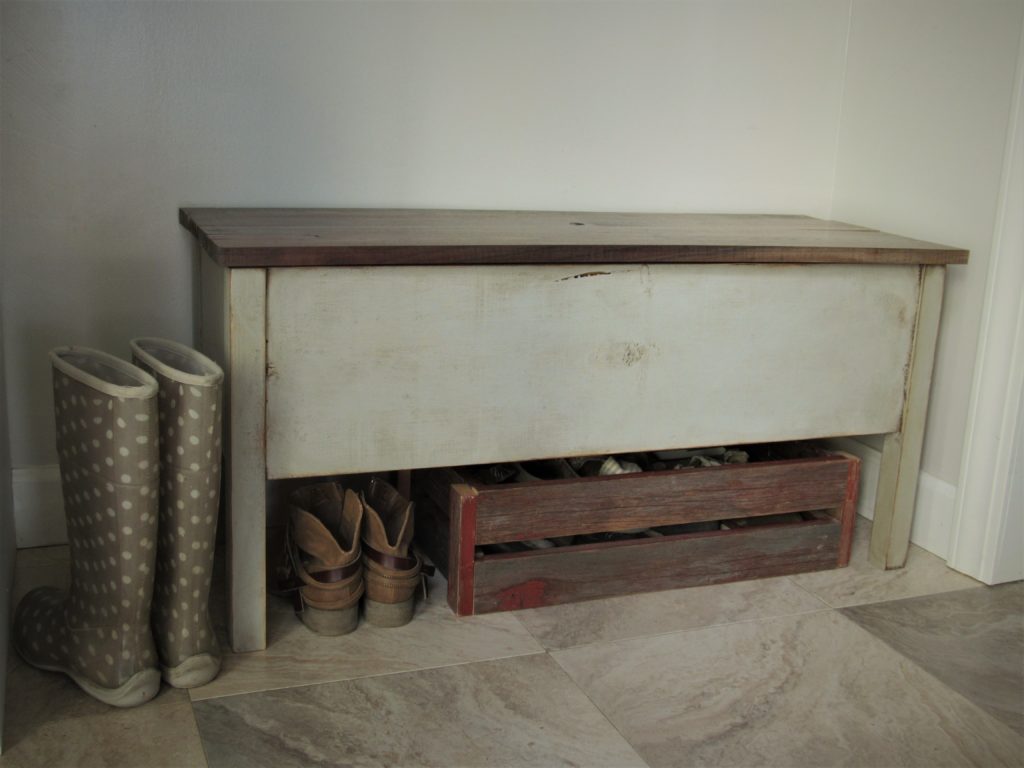 A couple things I would change if I did this again: I would have put in sliding glass doors. I love the french door look but it's too cramped when we are all coming in and out. I would have built it a foot deeper. It does work for us but having another foot when the kids are putting on their snowsuits would really benefit us.
Here's how to get this look: some mudroom decor ideas as well as mudroom storage ideas!
Please follow and like us: