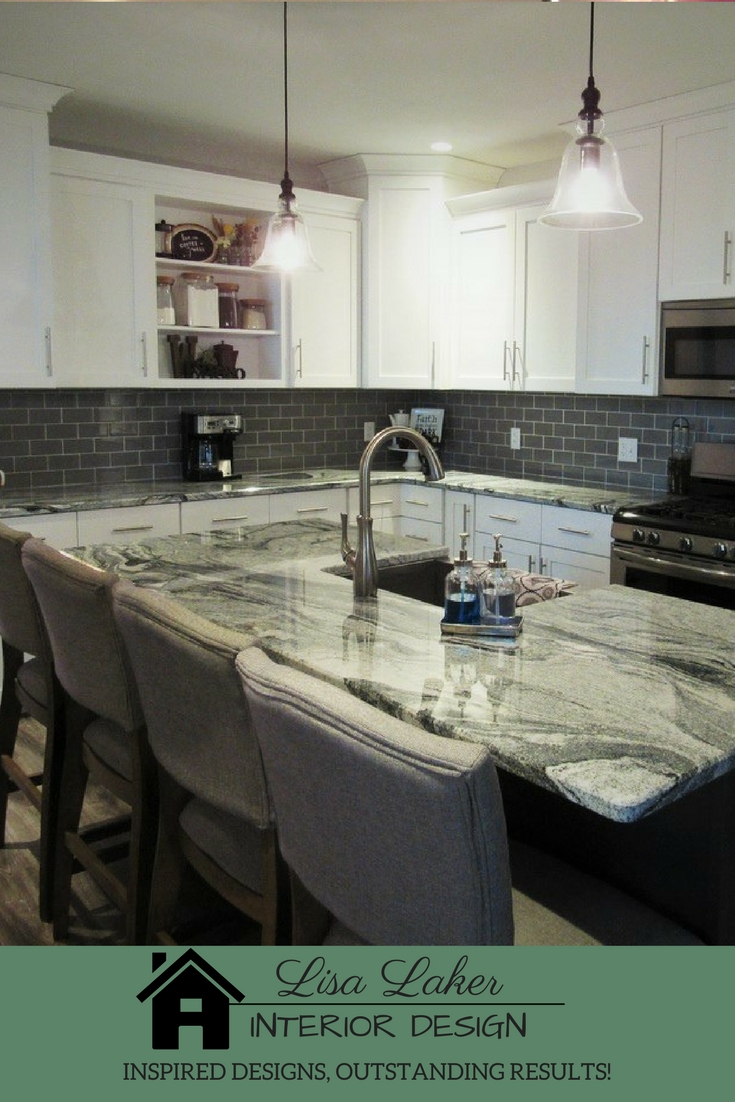 With the love for modern farmhouse kitchens, white shaker cabinets were an easy decision for this kitchen remodel.  We found beautiful slabs of viscount white granite at our local granite yard which served as a focal point on the large island.  Since the granite didn't have a pure white color in it, we broke up the white with gray glass subway tile and tied the color into a painted deep gray island.   A stainless steel farm sink was chosen over a cast iron white farm sink for it's sleek modern look.   And modern, linear, brushed nickel cabinet pulls were installed on all the doors and drawers.  To give this kitchen a nice base, medium gray laminate flooring was installed throughout the home.  But it wasn't always this beautiful!
This house was originally purchased by the homeowners as an investment, the kitchen was remodeled with a low grade, stock cabinetry and laminate countertops.  But when the homeowners decided that the location and the view made the property worth keeping for themselves, they decided to invest a little bit more money into the finishes and embark on a full home remodel creating the modern farmhouse home of their dreams.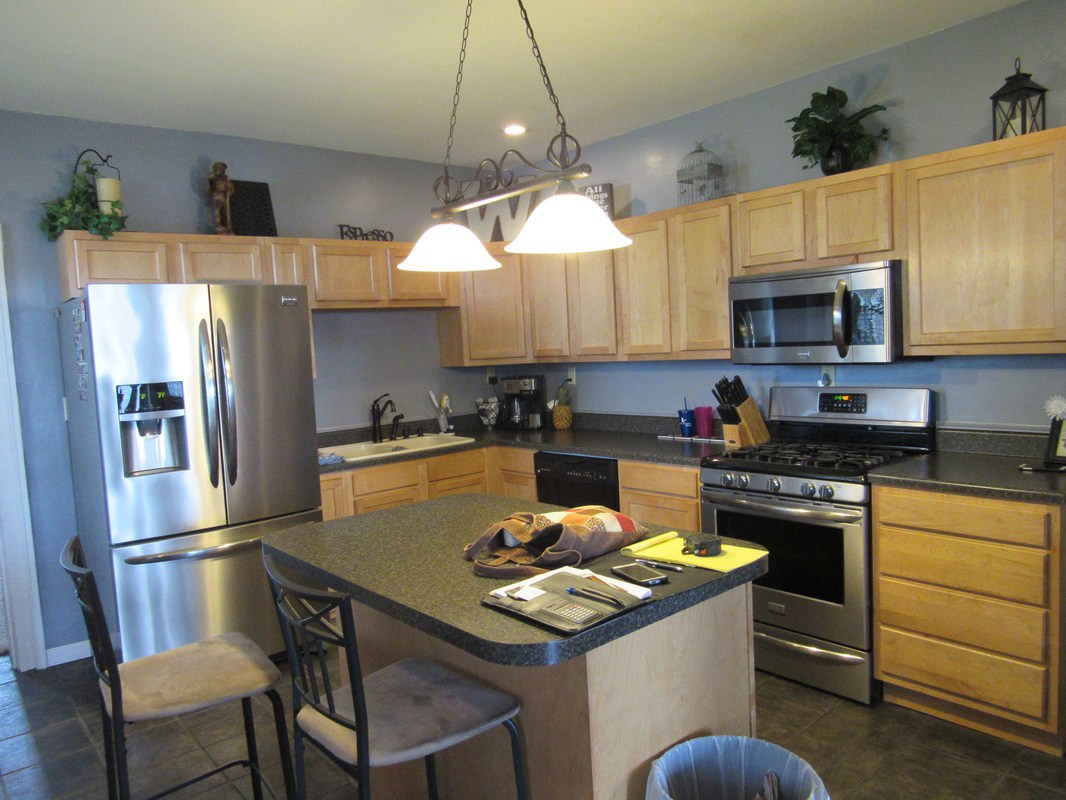 First things first, we needed to work on the layout.  Very few people are interested in staring at a wall when they are washing dishes, so we relocated the sink and dishwasher to the island where the person washing dishes not only can be part of a conversation but also has two windows to look out.  Since refrigerators stick out 6-9″ past the cabinets, I relocated that to the back corner of the kitchen.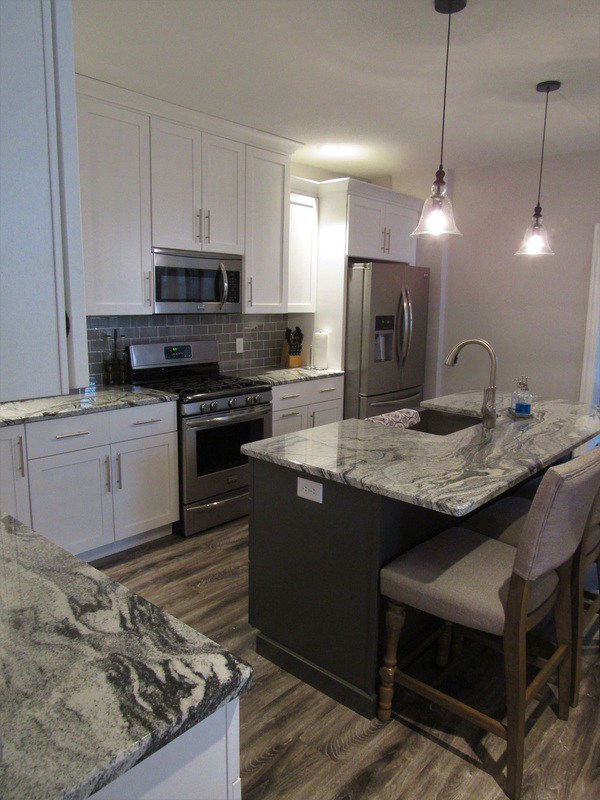 Relocating the refrigerator left a long wall of cabinetry with no appliances.  So we dressed up the wall a bit with an open shelf.  The kitchen didn't lack storage by any means so leaving one open cabinet to display seasonal and farmhouse kitchen decor was ideal.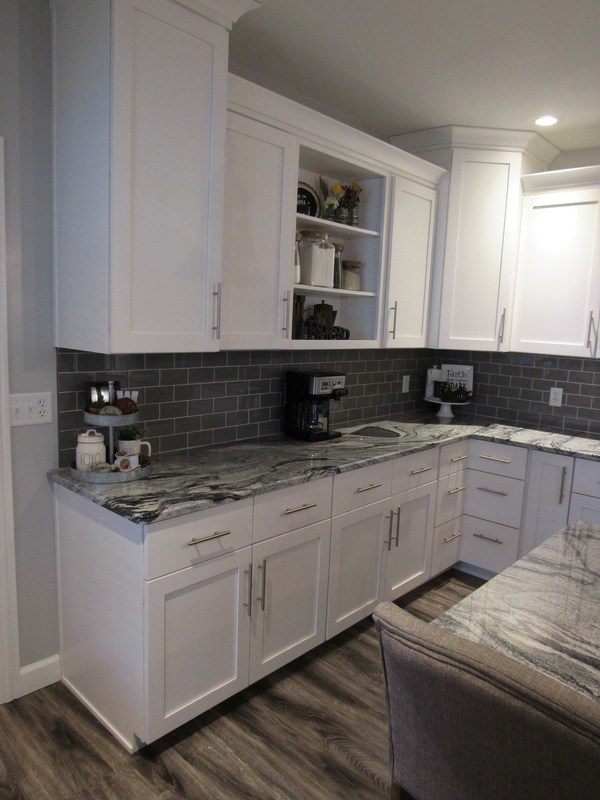 All of the fun, farmhouse style kitchen decor add the final touches to this once dated kitchen creating the kitchen of these homeowners' dreams!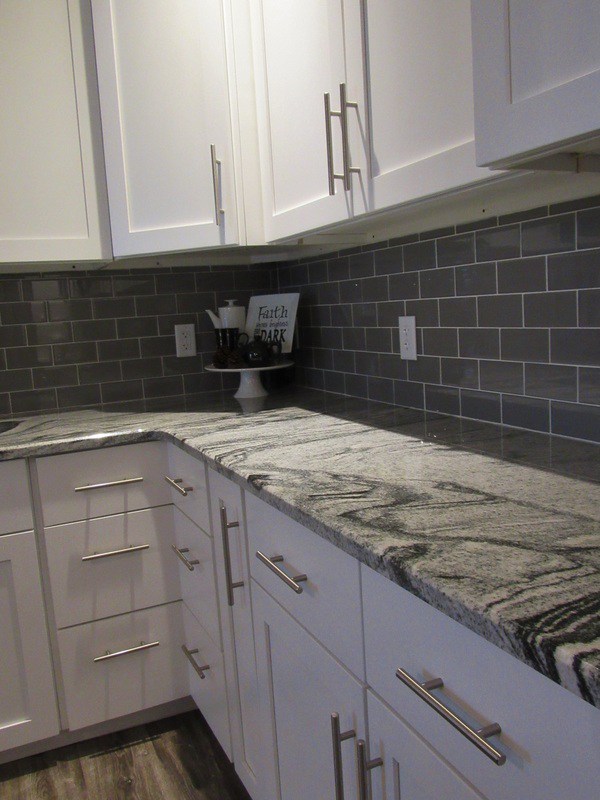 For more on this remodel, click the pictures below!
Please follow and like us: