A very cramped back entrance, a tiny laundry room, and a 70's style closed-in-kitchen are the reasons this family wanted to expand. So we pushed the laundry room wall into the kitchen and the kitchen and dining room into the back yard adding additional space for a sitting room.
The new kitchen was designed with more cabinetry and wall cabinets that run to the ceiling to maximize storage. A 4′ island is centered to add more workspace and storage and a pantry and more cabinetry add more storage to the other side. We designed lockers for the back entrance to keep shoes and winter gear organized and floor to ceiling open shelving for laundry baskets and storage tubs.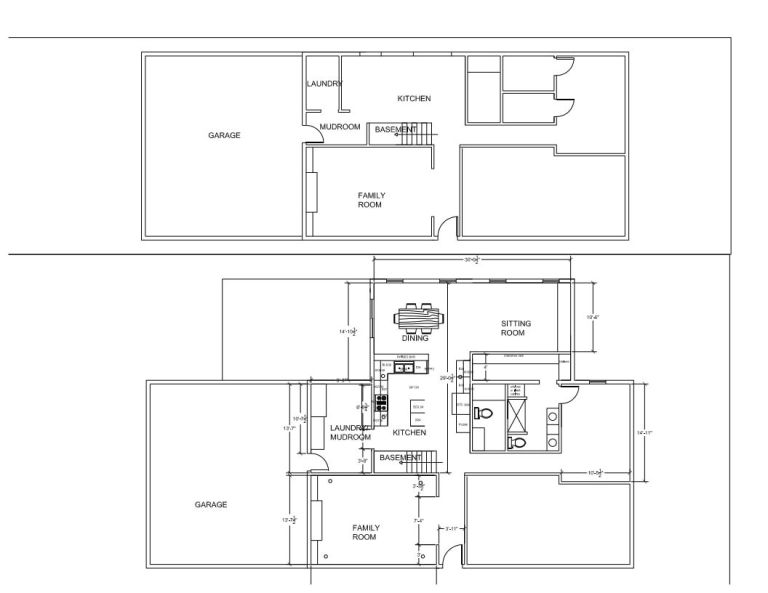 We chose hickory cabinets with raised panel doors for the perimeter stained with special walnut and coated chocolate glaze. The island is bright white with chocolate glaze with farmhouse legs added to the corners. The final choice for the granite tops is kashmir cream and we chose 4 x 12 tan glass tiles for the backsplash. Appliances were all replaced with stainless steel. We warmed the walls with SW6162 Ancient Marble and SW7103 Whitetail on the doors and trim. The rickety old basement railing was renewed with powder coat aluminum spindles and the hand rail stained to match the cabinetry. Can lighting was placed to wash the cabinet doors and coordinating pendants were hung over the island the the raised bar. With the warm, neutral palette in place, accessorizing could be done with any color!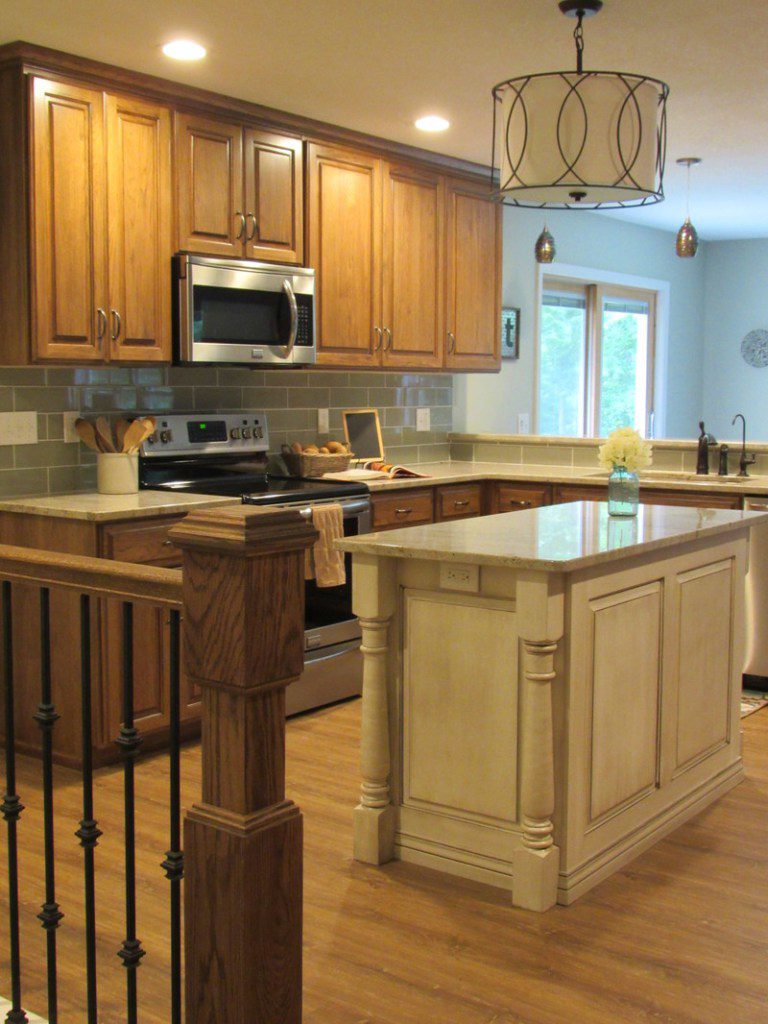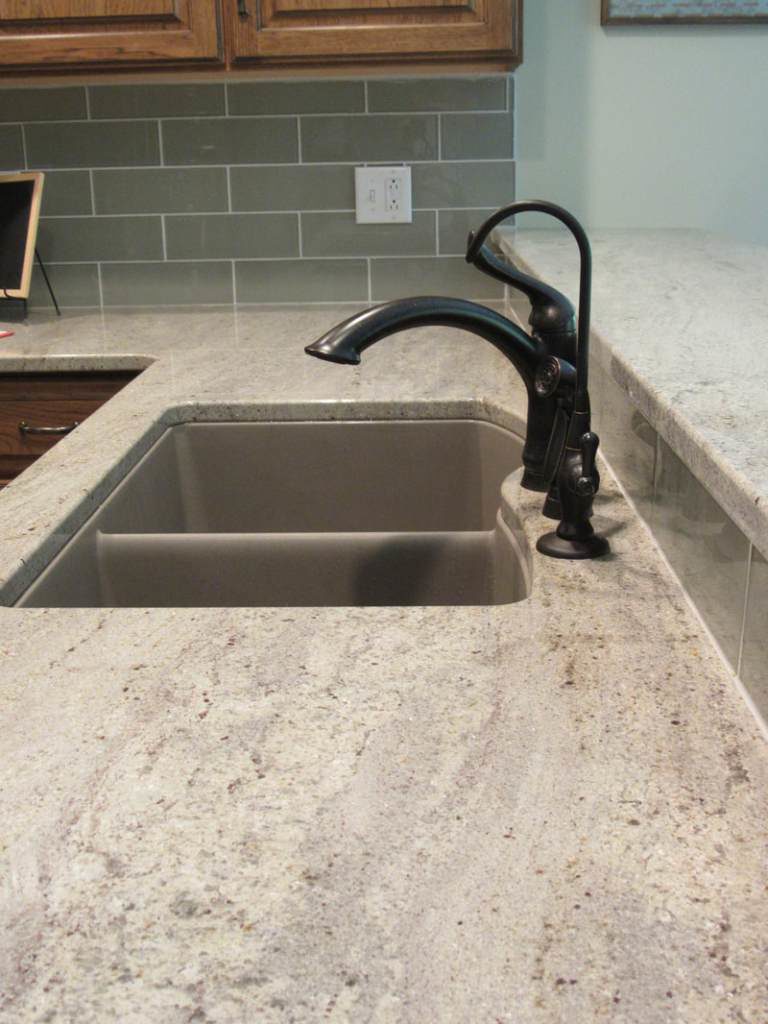 Please follow and like us: