When I first met with these homeowners, they had one particular request in mind:  "I want wow factor when people walk through the front door."  And that was my exact response when I went to get photos of this blue ribbon kitchen! With plans to tear down the walls, I designed this open concept kitchen with several focal points.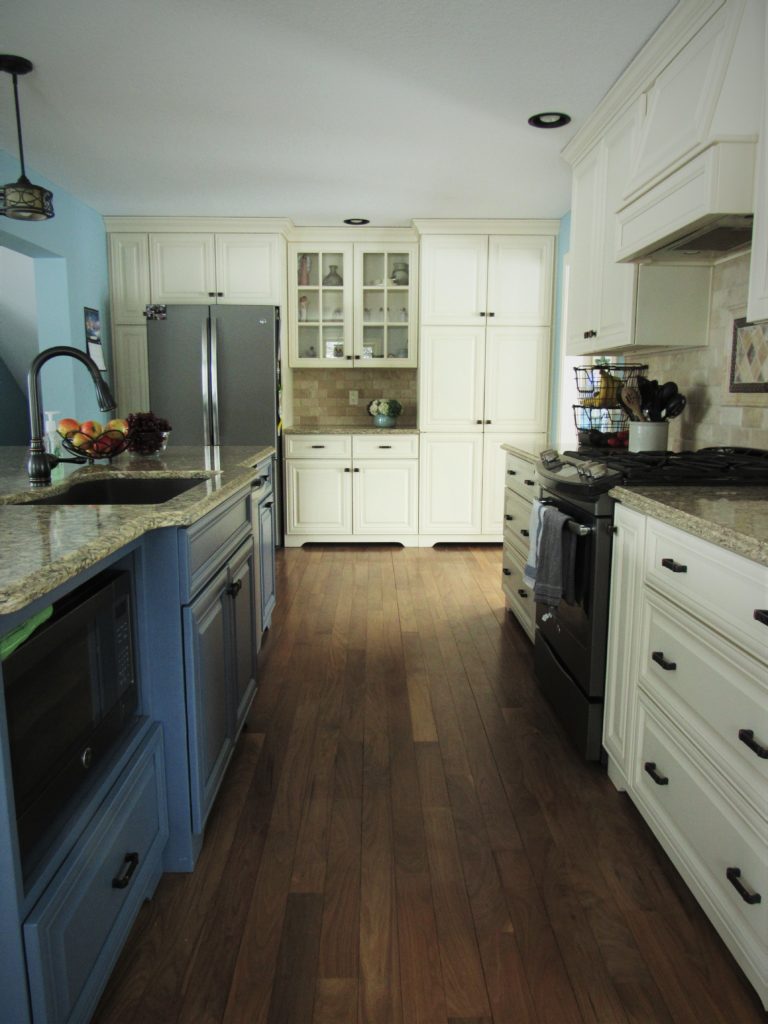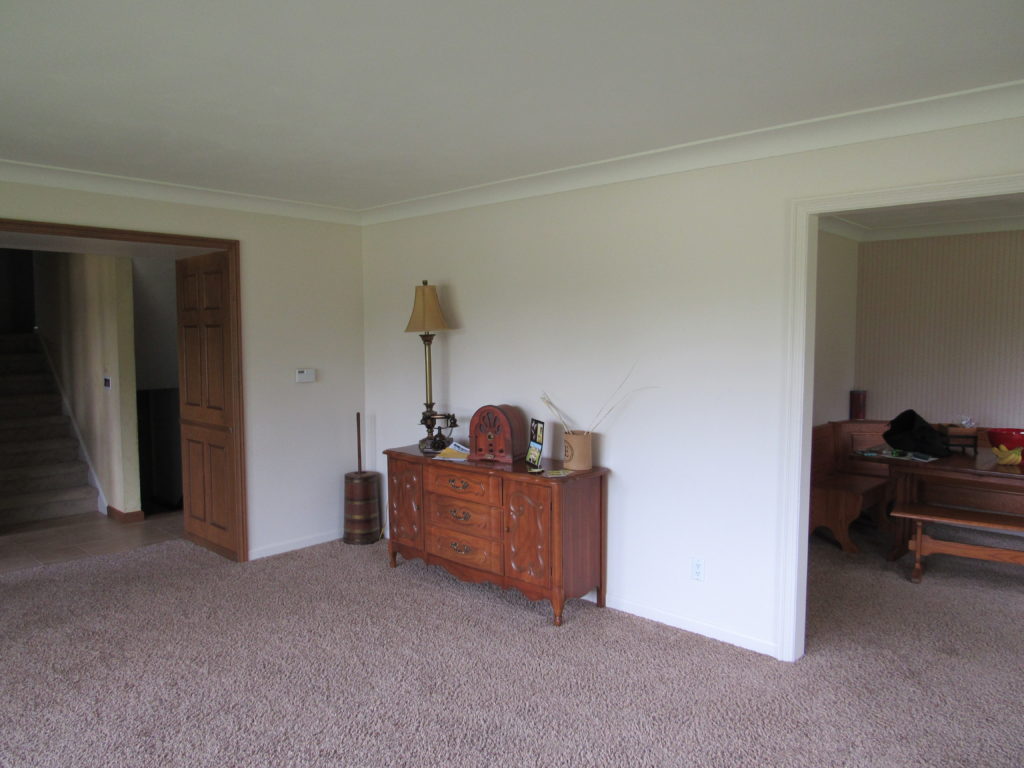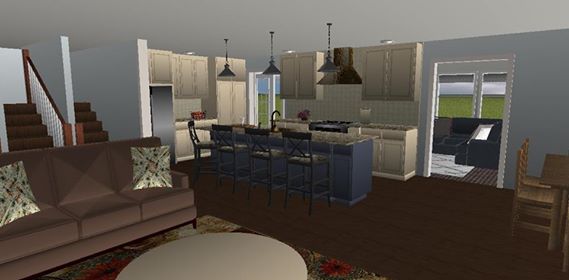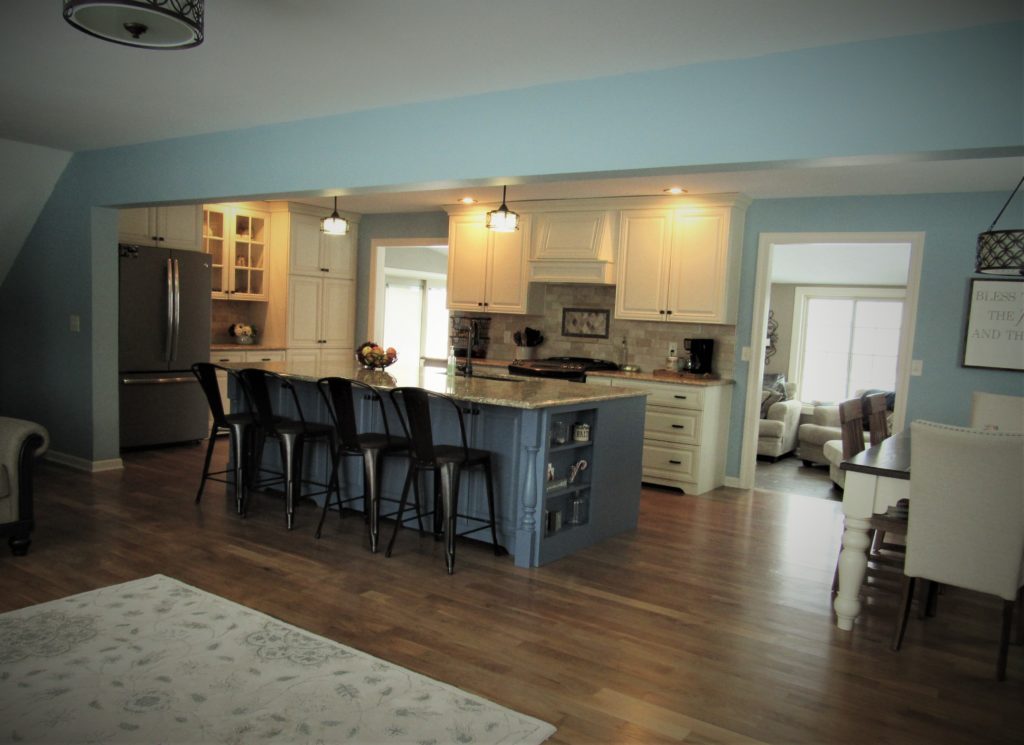 The bottom floor was very open, bright, and spacious but that airy feeling stopped short of the kitchen that was L-shaped and filled with dark cabinetry.  It was dated, closed in, and didn't offer a lot of counter space.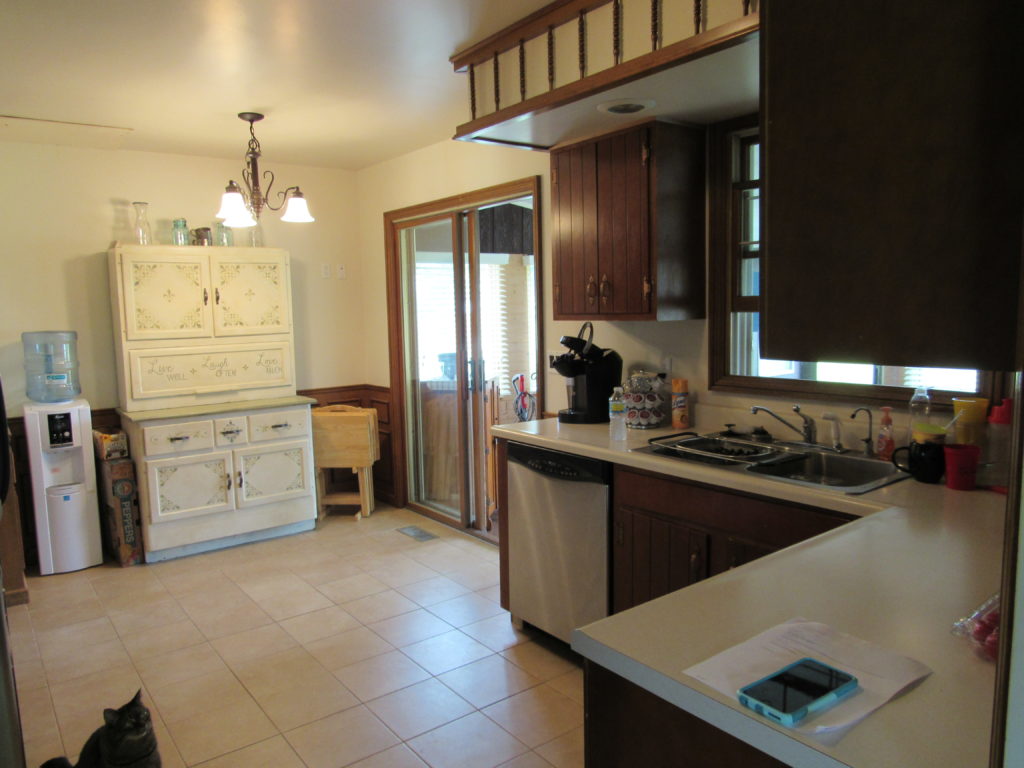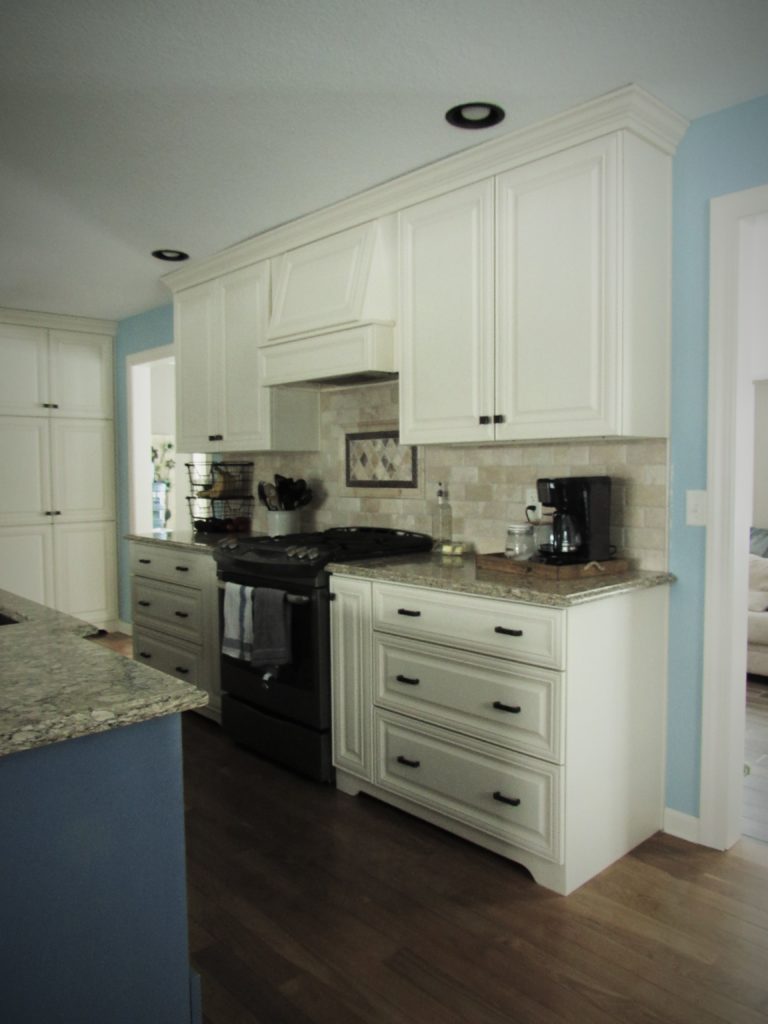 I wanted their wood hood to be the focal point.  To do that, I took out the window and sliding door to their sun room and created two new doorways on each side of the cabinetry run.  This allowed for great traffic flow and eliminated the need for a 7′ walkway that was required of the sliding doors.  The range is a slide in range which means there is no raised back.  It gives a 30″ x 30″ space to be creative with a backsplash tile design.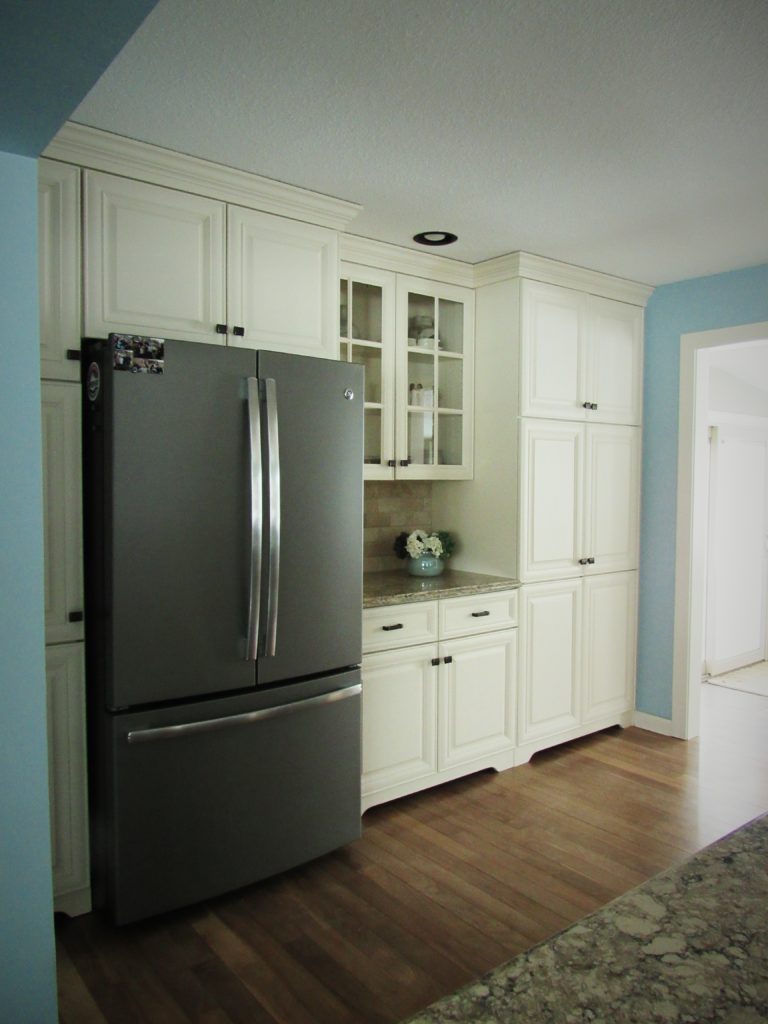 Moving the sunroom door also allowed for space for the refrigerator and pantry that were orignally on the wall dividing the living room from the kitchen.  I was also able to keep some symmetry by placing a cabinet with a glass door in between.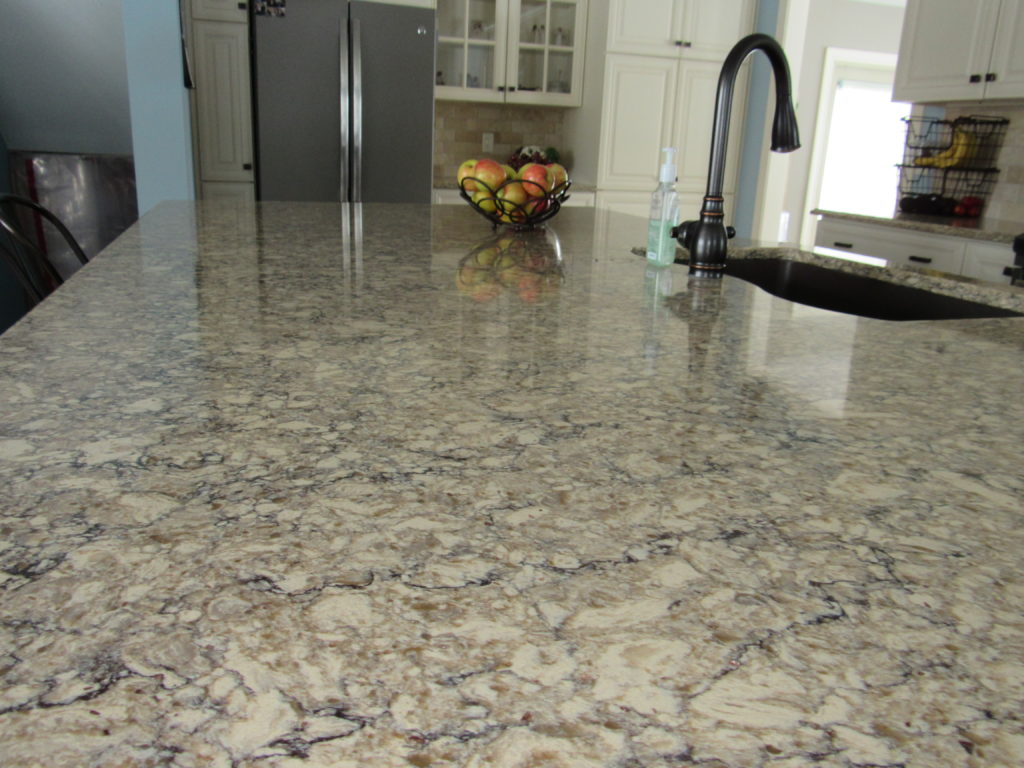 Quartz countertops dress the cabinets and give the space a timeless appeal tying together all of the kitchen components.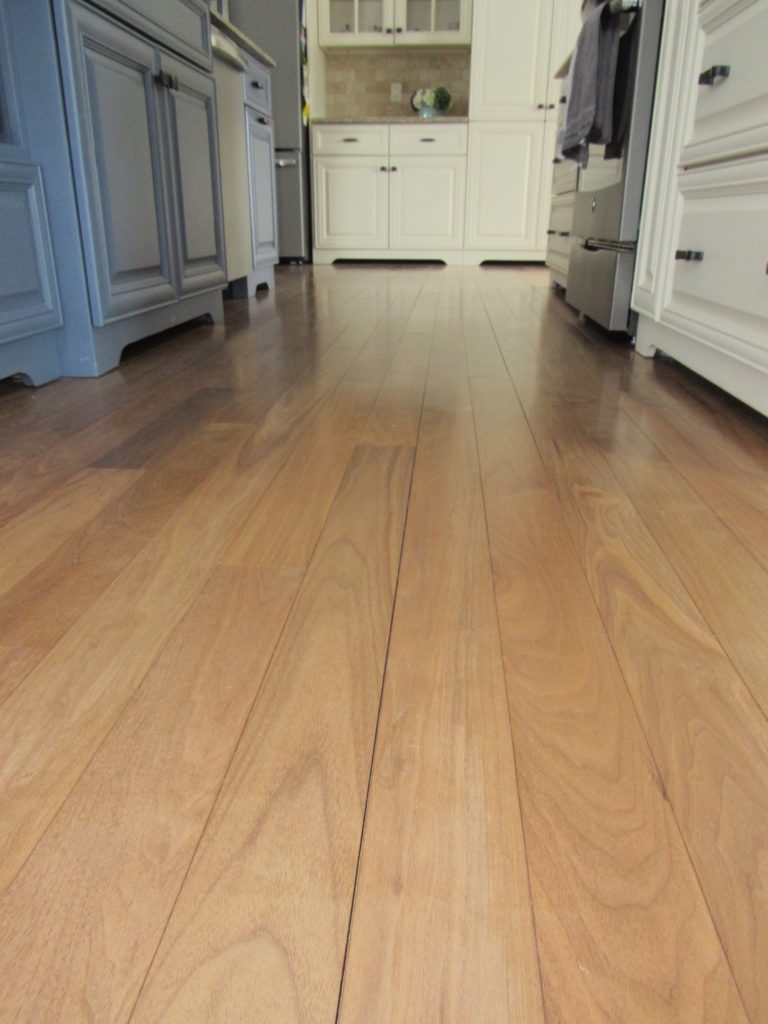 These walnut floors have a natural finish (and were made and installed by the homeowner).  They are the perfect tone to add a warm, cozy feeling to the open concept space.   This hard wood is very durable, long lasting, and timeless!
Toe kicks don't have to be boring.  If there is room in a kitchen cabinet budget you can always add a valance to them or in this case, make a cut out.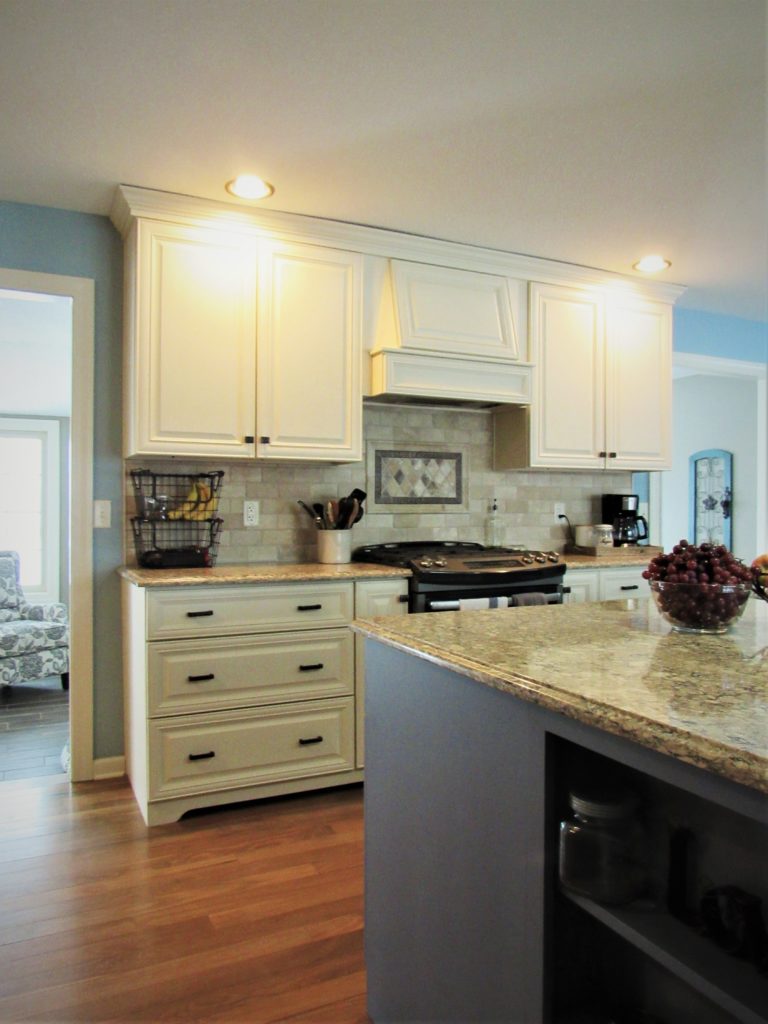 This once closed off and dated kitchen is now an open concept kitchen ready to entertain!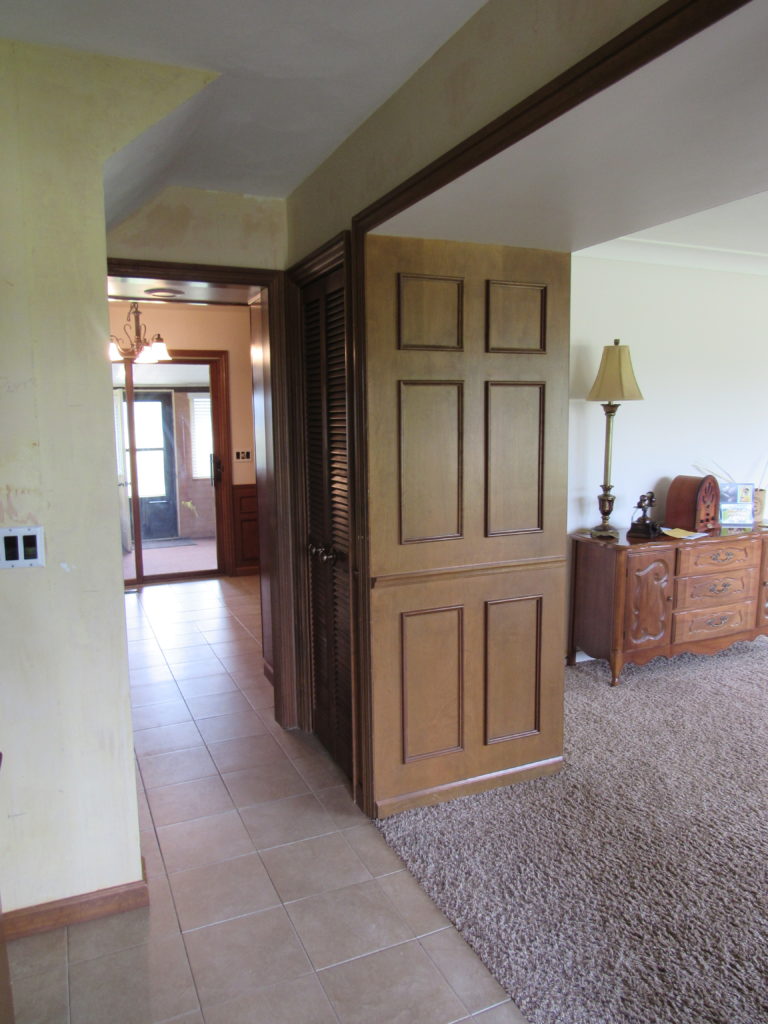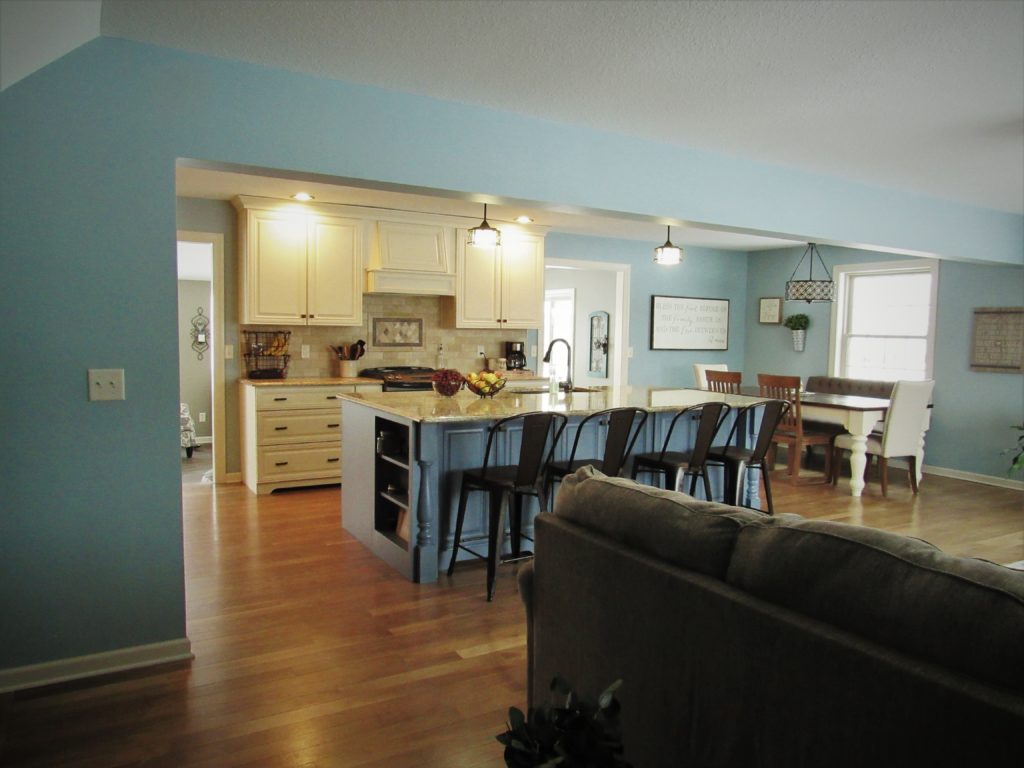 Pin Me!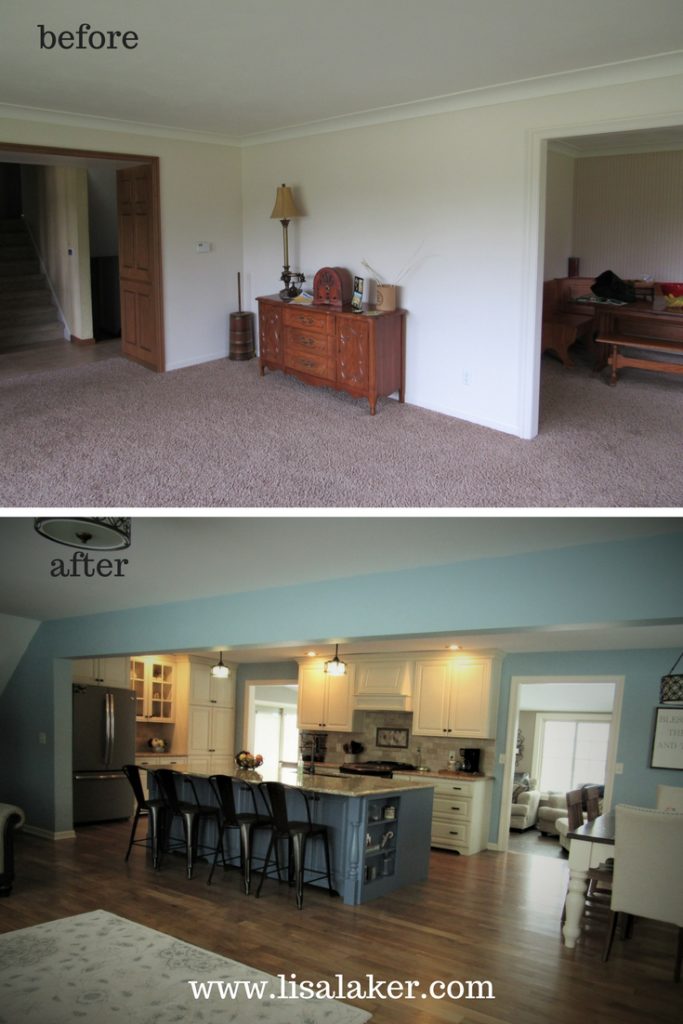 If you enjoyed this kitchen, you may enjoy these as well!
Please follow and like us: